Hello!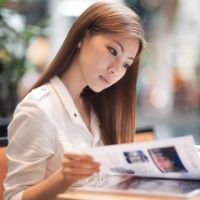 Hihi! I am Serene Heng:) I was born on 22 December 1988, a huge baby who weighed over 9 pounds. I grew up in a humble house, raised by my adorable parents. I have two elder sisters, 4 nieces, 1 nephew, and 1 rabbit. Hahaha はじめまして。 どうぞよろしくお願いします!



Send me your love letters!




2015 Resolutions

1) Learn how to swim
2) Learn to speak the Japanese language
3) Go for dance classes
4) Take part in Oschool Dance Recital
5) Help my P6 students do well for PSLE
6) Decent savings in my bank
7) Run 100km by 2013



Nuffnang




Movies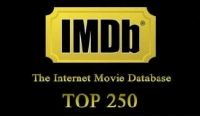 Archives
Family means... Everything.

`°•.¸¸.•°` Friday, May 7, 2010

`°•.¸¸.•°`

Recently, I told my god-sister that,



"it's not the place, but the people that make a home."



I feel really HENG (pun intended) to be sharing the same roof with my parents. A place where I can sleep comfortably without any fears at night. Maybe the only fear I have is when the big fat beetle or cockroach (rare guest) invades my room. I would always trap these little monsters in my tall purple cup and let my Papa Heng take care of the rest. My parents have came a long and hard way to raise me and my sisters. It was a bumpy road. Let me tell you why.

Gone were the days where a 50 cents coin could buy you a bowl of hot noodle. During the days of 1977, times were difficult. Papa Heng chose not to further his studies after Primary 6 and decided to earn more money for his family of six. He was the youngest among the four sons my grandparents had. At the tender age of 12, Papa Heng started working as an assistant to a hawker selling Wanton Mee at the roadside. And that's how he met the love of his life, Mama Heng.



Mama Heng came from a weathly family. Ranked the 6th child, my mother has 6 other siblings. She would frequent Papa Heng's stall a lot and finally one fine day, the two love birds fell in love. As Papa Heng grew older and had learnt enough from the hawker, he started his own stall selling Wanton Mee together with Mama Heng outside Singapore Casket. Papa Heng would cook the Mee while Mama Heng prepared the Wantons.




Opportunity came knocking on the door when Papa Heng's elder brother's wife's sister (complicated chain) introduced Papa Heng to work in a canteen inside one of the factories located in Commonwealth. They stayed in a one-room flat in Jalan Tenteram and birthed my two elder sisters. Subsequently, the whole family moved to our current location and stayed forever. That was when my mother was pregnant with me.




When I was old enough to have memories, I remembered Papa Heng cycling me back and fro from the factory to my kindergarten every day. Lutheran Church Children Centre was the name of the place. My uniform was a light blue with white strips dress and I would always wear my favourite pair of red shoes to school. School would end in the afternoon and Papa Heng would fetch me back to my 'hole' in the canteen. It was actually a store-room I made playground and resting room. I could remember one of my favourite games was to mix powder and water together as if I was conducting a cooking class.



The factory then shifted to Tai Seng for bigger space. For nearly a decade, my parents worked to provide food for the staffs. Papa Heng was a great chef. Everyday, he prepared different kind of cuisines which wow-ed people. Chicken rice, Mixed rice, Mee Robus, Mee Siam, Laksa, western food etc. The staffs would queue for their food at Papa Heng's side and proceed to Mama heng's side to order their drinks and pay their bills. The sequence was in a very orderly manner. I remembered helping Mama Heng at the cashier many times too. The staffs always praised Mama Heng's skillful way to preparing the aromatic coffee that way surpassed Papa Heng. My parents made good friends with them and whenever there was a company dinner, my parents would be invited as well.
Sadly, the entire factory had to be relocated and there wasn't enough place for a canteen. My parents had to seek for another place to work. By then, I was already in Secondary school. My elder sister entered a local University and my second sister was studying in a Polytechnic. Soon, my parents found a stall in a coffeeshop located and decided to work it out there. However, it wasn't easy and crowd flow was never as good as those days in the factory. Earnings were reduced to a large extent and the working hours were longer. Meanwhile, they continued to search for a better location to work.
And that's where they found the place opposite my Secondary School. It was a perfect decision. The venue was very very extremely near our house, so transportation fees can be minus off. Plus, it is easier for them to look after me. And what are they selling? What else but Hainanese Chicken Rice.


My parents love kids, and the kids love them. Soon, almost the entire school knows my parents are selling Chicken Rice opposite our school. No wonder my teachers take extra care of me. My parents must have given them extra food. Hahaha. Even after I graduated, the students continued to frequent their stall a lot.


While the earnings are able to cover our daily expenses, their stamina weren't as strong as before due to their ages. Both my sisters were married and have their own families. They could afford to take care of my parents now and hope my parents to retire. In addition, my second sister was pregnant with Enxi and ZhiHeng then. It would be great if my parents could help to look after the babies. I was in for the idea for them to retire. It was going to be tough for me, since I just entered University. But I would rather have my parents rest and worked things out myself.



Here we are now. I am going to graduate soon. Papa Heng and Mama Heng are sleeping with the babies in the living room now. I can't help but to think that the babies carry traits of them. My mother's lips, my father's eyes. It is just very amazing.






This entry is definitely too short to elaborate on the love my parents have showered on me and my siblings throughout the years. But one thing for sure, I love them and will always do.




I haven't been the most filial child and I regret. So today,




I pledge to hug my parents every day.

Well I do hug them occasionally, but I guess that is insufficient. From today onwards, I will hug them the moment I wake up from my bed, for they are the ones who brought joy to my world. Who would take picture with your favourite bear and posed as if they have received an award. My parents. Who would make breakfast, the exactly same one which you have been thinking all night, even without telling them? My parents. Who would love you and continue to do so even if you flare up at them. My parents.


I love you Papa Heng! I love you Mama Heng!
***

NATIONAL FAMILY CELEBRATIONS 2010 (NFC 2010)


Organised by the National Family Council, National Family Celebrations is an annual event which celebrates and reinforces the importance of families and family life. This year, Singaporeans are encouraged to make a personal commitment to their families by being a part of the Singapore Family Pledge Movement.

To provide opportunities for Singaporeans to follow through on the pledges to their families, there are a myriad of activities under the NFC 2010 calendar – which will interest the young, the old, and everyone in between! NFC 2010 will be held from 25 May to 26 June 2010, and this year marks the 25th Anniversary of the Celebrations. For more information on NFC 2010, visit http://www.nfc.sg/