Hello!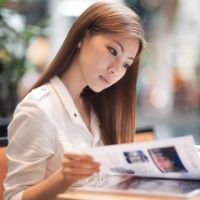 Hihi! I am Serene Heng:) I was born on 22 December 1988, a huge baby who weighed over 9 pounds. I grew up in a humble house, raised by my adorable parents. I have two elder sisters, 4 nieces, 1 nephew, and 1 rabbit. Hahaha はじめまして。 どうぞよろしくお願いします!



Send me your love letters!




2015 Resolutions

1) Learn how to swim
2) Learn to speak the Japanese language
3) Go for dance classes
4) Take part in Oschool Dance Recital
5) Help my P6 students do well for PSLE
6) Decent savings in my bank
7) Run 100km by 2013



Nuffnang




Movies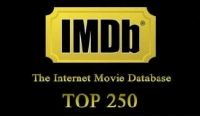 Archives
Presentation

`°•.¸¸.•°` Thursday, April 1, 2010

`°•.¸¸.•°`

I love process of preparing for presentation on topics which I like. Be it the crafting of script, rehearsing in front of the mirror, editing of powerpoint slides, ironing my formal wear, going to sleep at 4am just to make sure everything is right. I love every bit of it. Hehehe. The only minus side is to wear heels to school. It's a torture! And I just realized I haven't been wearing heels when I go shopping. That's becauase I haven't been shopping! Hahaha.

Yesterday, I had an E-commerce presentation in the morning. Nervousness didn't kick in as hard as I thought it would. Overall the presentation went well, at least that's how I felt. We bought Hello Pandas to bait our classmates in answering our questions posed to them. Haha.

Here's my wonderful team and tutor:



Jacq, Louis, Eric (tutor), Kriss, me and Bingyang

*Home sweet home*
The bus ride took 2hours. -.-

But it was all worth it to see baby enxi and zhiheng!

Enxixi~




DIDI Zhiheng !

Let you have a glimpse of my nest. Haha
.
.
.
.
.
.
.
.
.
.
.
.
.

Tadahhhh!
I share my bed with lots of bear bears and usually I will hide my legs underneath them when I sleep. Not because I enjoy having my feet covered, but there wasn't enough room to share. My favorite Kerropi green frog blanket since primary school sleeps with me all night. Haha. My Ikea white table on the left of the picture. That's the little red chair I sit on whenever I put on my make-up. And my messy dressing table beside it. The door is on the right side. You can actually see it from the mirror. And of coz, baby rabbit trying to box me. Hahaha.