Hello!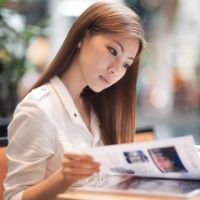 Hihi! I am Serene Heng:) I was born on 22 December 1988, a huge baby who weighed over 9 pounds. I grew up in a humble house, raised by my adorable parents. I have two elder sisters, 4 nieces, 1 nephew, and 1 rabbit. Hahaha はじめまして。 どうぞよろしくお願いします!



Send me your love letters!




2015 Resolutions

1) Learn how to swim
2) Learn to speak the Japanese language
3) Go for dance classes
4) Take part in Oschool Dance Recital
5) Help my P6 students do well for PSLE
6) Decent savings in my bank
7) Run 100km by 2013



Nuffnang




Movies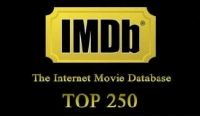 Archives
Sentosa Luge Ride

`°•.¸¸.•°` Wednesday, March 17, 2010

`°•.¸¸.•°`

Hello Hello!

Last week was quite a bummer for me. With assignments duedates all packed together during the pimples popping session, I was easily pissed off and irritated. Sleep was never enough although baby rabbit did make my nights a lot better. My loved ones suffered the greatest hits from me. I am sorry! =( Nonetheless, it's great to hear all of you voicing out on my blog, be it constructive or negative comments. Thank you all for the concerns and encouragement! I was at the trough point, but now I am accelerating fast to the peak! =)

Yesterday, M came and fetched me from school. I was rushing my assignment the previous night that I only managed to sleep at 4am in the morning.The plan was supposedly to fetch me from school, dinner together, then head home for CAISHUN and YUXUAN (I have repeatedly asked Wanying at least 3 times if she watched this Chinese drama as well. Hehehe. I love this couple a lot!). But when we were travelling in M's car, he suggested to visit Sentosa instead. The little boy's eyes were glowing bright when he proposed the impromptu trip. How can I reject his little wish? And there we go!

It was our second time together at the luge ride. We purchased the tickets for 2 rides each and it cost $16 per ticket. Coincidentally, I saw my friend Wei Ting who was working there! She offered us a 3rd ride for free but we were too embarrassed to accept the offer. Hahaha. Anyhow, thank you Wei Ting!

The tickets come with 2 skyrides and M and I almost wet our pants while being transported by the skyride. It was freaking scary! I felt as it the cables supporting our weight were snapped anytime and we would fall hundreds metre down to our death. Haha. My limbs felt number and my slippers constantly felt like it was going to fall off my my feet. I was giap-ing onto them using my toes throughout the ride. Hahaha.



Our tickets

The track.
Recently, they have just opened a second track called the Dragon track and I felt it was better than the old one, Jingle track. Picked up speed a lot faster!
Skyrides
Happy boy.
Hello!
Transition point to the skyrides
My adult helmet slipped off my head all the time =(
I tried putting on the child's helmet (in my favourite pink!) but it was too small. Muahaha.
On the skyride
Pretty scenary shots taken during skyride
Nice large bamboo barrier separting the Songs of the Sea.
We caught that the last time we went. =)
Beach shot taken by M's awesome LX3. HOHOHO
While the song I Wish You Love by Rachael Yamagata is awefully nice and enjoyed by many of you, I have decided to change the song playing on my blog, lest more and more people caught the EMO disease and start crying. No Giam, I was referring to you. HAHAHA! I will still leave the embedding on my post so that you can continue enjoy the song. But it will not autoplay itself anymore.
=D