Hello!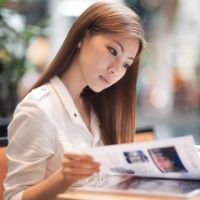 Hihi! I am Serene Heng:) I was born on 22 December 1988, a huge baby who weighed over 9 pounds. I grew up in a humble house, raised by my adorable parents. I have two elder sisters, 4 nieces, 1 nephew, and 1 rabbit. Hahaha はじめまして。 どうぞよろしくお願いします!



Send me your love letters!




2015 Resolutions

1) Learn how to swim
2) Learn to speak the Japanese language
3) Go for dance classes
4) Take part in Oschool Dance Recital
5) Help my P6 students do well for PSLE
6) Decent savings in my bank
7) Run 100km by 2013



Nuffnang




Movies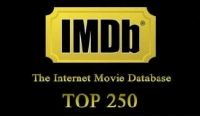 Archives
Facial

`°•.¸¸.•°` Friday, March 12, 2010

`°•.¸¸.•°`

I have never went for facial before and today, I decided I should give it a try. I dug through million of pages in forums and received enormous amount of reviews from friends who went for facial before. But I was quite unsuccessful in determining which facial boutique offers the best deal. It seems impossible to find one with good service, yet wont't hurt your pocket. So, I called M's mother and asked her to recommend me one. This is how I found my beautician, Irene, who operates in the comfort of her own house.

The session began with cleansing, exfoliating, steaming, extraction, cooling mask and ended with application of dunno what lotions on my face. It lasted for an hour.
Total damage : $27

I have heard how painful the extraction part is but never really know just how it feels like on my own face. I don't know if I regret going for facial because the extraction is *&#%@$& EXCRUCIATINGLY PAINFUL and it leaves red spots and patches on my skin. =(( But a supposedly clean-looking skin doesn't equal to no impurities buried deep under the skin right? I definitely hope my skin will recover soon or my life is ruined. HAHAHA.

Let's just wait for the next few days and see how. PRAY FOR ME!


Random pictures of baby rabbit and the girls.
baby rabbit woke up on the floor today. hahaha.
bernice, ashely, me and ju
Adada and Anya came to visit! =D
Anya~
Click on the advertisement please! =DD
Thank you!