Hello!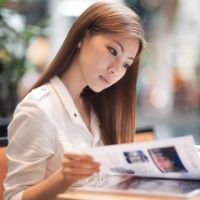 Hihi! I am Serene Heng:) I was born on 22 December 1988, a huge baby who weighed over 9 pounds. I grew up in a humble house, raised by my adorable parents. I have two elder sisters, 4 nieces, 1 nephew, and 1 rabbit. Hahaha はじめまして。 どうぞよろしくお願いします!



Send me your love letters!




2015 Resolutions

1) Learn how to swim
2) Learn to speak the Japanese language
3) Go for dance classes
4) Take part in Oschool Dance Recital
5) Help my P6 students do well for PSLE
6) Decent savings in my bank
7) Run 100km by 2013



Nuffnang




Movies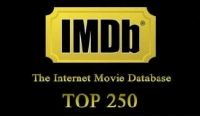 Archives
CHIC girl + Ivory Veil
`°•.¸¸.•°` Monday, March 8, 2010
`°•.¸¸.•°`
WOOHOOO!

I MADE IT TO THE FINALS WITH RECORD-BREAKING 316 VOTES!

This wouldn't have been possible without the help from EVERYONE of you who has voted for me. I really appreciate it and thank you from the bottom of my heart. I cannot express how grateful I am towards you all.
(bows 90 degree forward)

I felt really apologetic towards those of you who received my spam mails or had their Facebook wall flooded with my notifications. All these were the negative externalises created when I was attempting to send my message across and get every one's attention. Even so, not everyone knows about the voting system despite my excessive spamming. With a list of 3,580 friends (as of 08 March 10:24pm), I would have expected a higher number of voters.

Of course, there are many reasons why 90% of my "friends" didn't vote. It could be that they didn't log into Facebook this few days, or that they couldn't be bothered to complete such a tedious task of joining and clicking here and there. Whatever the reason is, YOU who have voted, have overcame whatever obstacles presented in front of you and managed to "LIKE" me. Hehehe.


Utterly grateful to the 316 of you. =D


The grand finals will be on 17th July. The details of the finals will be released nearer to the date I supposed but I hope you all can continue to support me! Hehehe. It is really encouraging to hear such motivating words from you people!

Loves!

***
ADV
Last Sunday, I modeled
Ivory Veil's
clothes for their 8th collection. It was my first time working with the ladies and the photographer but I had fun gossiping about Jack Neo's scandals with them. Haha. Ken Tso, was the photographer and he took lovely pictures of me! HEHEHE.
There are so many pretty pictures but I simply post everything here. Just to share with you some of my favourite pieces from Collection 8 which will be launched today, 08 March at 11.30pm !
*Note: Envy my
orange-red nails
. Before I went for the blogspot shoot, I arranged an impromptu meetup session with xueli and we did express manicure together. MUAHAHA. LOVES.