Hello!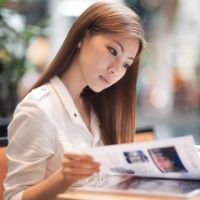 Hihi! I am Serene Heng:) I was born on 22 December 1988, a huge baby who weighed over 9 pounds. I grew up in a humble house, raised by my adorable parents. I have two elder sisters, 4 nieces, 1 nephew, and 1 rabbit. Hahaha はじめまして。 どうぞよろしくお願いします!



Send me your love letters!




2015 Resolutions

1) Learn how to swim
2) Learn to speak the Japanese language
3) Go for dance classes
4) Take part in Oschool Dance Recital
5) Help my P6 students do well for PSLE
6) Decent savings in my bank
7) Run 100km by 2013



Nuffnang




Movies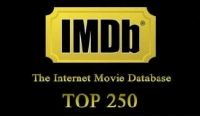 Archives
BOO !
`°•.¸¸.•°` Friday, March 12, 2010
`°•.¸¸.•°`
Hello! I am enjoying every second of my weekend coz I have no job assignments this week! Finally, a weekend to chill and rejuvenate. Haha, but why are there still so many academic work to be completed! =(
What's due?
Monday:
IT1004 individual part for presentation
NM3202 individual part for project
Tuesday:
NM2217 project 3 due
NM2217 reflections
NM2217 reading quiz
=((
Anyhow, I am going for facial tomorrow! It's my first and the place is just a few blocks away from my house. Haha! Afterwhich, I am meeting my dearest Fishy in the afternoon to makan. =D
I have been catching Channel 8's 9pm show lately. Hopefully Caishun and Yuxuan will get together soon! Haha.

Last Thursday, Wanying and I caught Up in the Air at Vivo. Then, I flew down to AMK HUB to meet M, Shamine and Samuel to watch FU XIN DAO back to back. HOHOHO. It was really tiring! If you have yet to watch both movies, don't. They are not worth your money and TIME!
Here's some pictures of me and xueli going for manicure, as well as me wearing a Kimono. Pretty nice, isn't it? Haha. Credits go to Vin Valencia!
Xue and me in bugis!
OPI no.33?
Highly recommended by serene heng: Wo Ai Tai Mei's Ah Yu Lin Meng.
A very refreshing drink!
Photoshoot pictures
Please help me click on the advertisement on the left side bar! Thank you!
***Tag replies:

YiLing: Weee! Thank you for the encouragement! I will persevere!
sweeswee: hehehe of course my baby rabbit is swee swee la! =DD
Passerby: Hello! Thank you thank you! Haha, I have started plucking my eyebrows since 14 year old, so I guess I am quite skillful now. Haha, the follow-through motion while drawing brows are important in achieving the round arch. =)
L: Thank you L! =DD