Hello!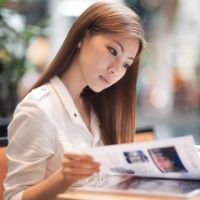 Hihi! I am Serene Heng:) I was born on 22 December 1988, a huge baby who weighed over 9 pounds. I grew up in a humble house, raised by my adorable parents. I have two elder sisters, 4 nieces, 1 nephew, and 1 rabbit. Hahaha はじめまして。 どうぞよろしくお願いします!



Send me your love letters!




2015 Resolutions

1) Learn how to swim
2) Learn to speak the Japanese language
3) Go for dance classes
4) Take part in Oschool Dance Recital
5) Help my P6 students do well for PSLE
6) Decent savings in my bank
7) Run 100km by 2013



Nuffnang




Movies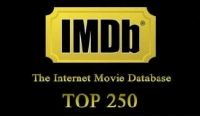 Archives
AHHHH

`°•.¸¸.•°` Thursday, March 25, 2010

`°•.¸¸.•°`

It was a crazy week 10 of semester 2!

I felt like a zombie. My concentration was negative 5854. My mind processed the events happening around me 5 seconds later. Throughout the day in my favourite weather, I was stonning most of the time. I was too tired to close my eyes and sleep, too hungry to put food in my mouth. But I was afraid that my best friend Miss Gastric would visit me soon, so I ate a little anyhow.

For the past weeks, I had less than 4hours of sleep everyday. My ordeal doesn't stop here. I have more 1 test, 1 more project and 2 presentations coming up before we are let off to prepare for the examination.

Today I had NM2209 Social Psychology of New Media tutorial and the class was discussing about the effects of social networking sites such as Facebook. Suddenly, I became the case study for the class. My tutor asked me to login to my facebook account using the class' desktop such that the page can be projected onto the screen. It became a short Q&A session where my classmates asked me questions regarding the things I do in Facebook and the reasons behind them. It was quite fun, though I was put under the scrunity of my classmates, but they are nice people! Hahaha. The questions asked came with no daggers attached.

I have stop accepting photo shooting assignments for the month of April. I have too much academic work to complete and little time left for my FINAL FINAL FINAL exams in my life. I doubt I will ever sit for exams again. I hate that week when I am zombie-fied again as I literally bury my head in my notes. Sleepless nights and worn-out body. But it's okay! All will be over soon. Count down to 4th May when I welcome freedom into my life again.
You may have noticed, I changed my blog song to one of the old ones that I used before. I can't help it. It is great song and I find myself drowning deep into the song. Time to rewind people.

Enjoy the weekend! Thank God It's Thursday coz I have no school on Friday! Muahaha.

***

Tag replies:

Kel77: Haha, I noticed her first. But she remembered my name! =)
xUe: thank u girl girl!
Dennis: haha, come back spore then! =)
val: weeee! same here!
bb: i dont know you but since you love me, i will love you too!
malcolm: yea! are you happy for me? and what has my likings got to do with trees!?
L: thank you for dropping by again L! yea i will be happy. =)
ashley: thanks babe! linking you.!
chris: practise practise practise! hahaha.
ejun: i have a higher score now.!