Hello!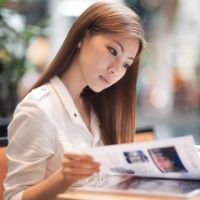 Hihi! I am Serene Heng:) I was born on 22 December 1988, a huge baby who weighed over 9 pounds. I grew up in a humble house, raised by my adorable parents. I have two elder sisters, 4 nieces, 1 nephew, and 1 rabbit. Hahaha はじめまして。 どうぞよろしくお願いします!



Send me your love letters!




2015 Resolutions

1) Learn how to swim
2) Learn to speak the Japanese language
3) Go for dance classes
4) Take part in Oschool Dance Recital
5) Help my P6 students do well for PSLE
6) Decent savings in my bank
7) Run 100km by 2013



Nuffnang




Movies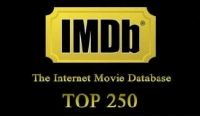 Archives
987fm

`°•.¸¸.•°` Saturday, March 27, 2010

`°•.¸¸.•°`

I started listening to Yes93.3 when I was in Primary School because that was the only channel that my siblings tuned in to back then. The practice continued after I entered Secondary School because my peers enjoy singing mandarin songs predominantly. Think Jay Chou and JJ Lin. They booomz our era and our ears, literally. I could still remember those days where Yes93.3 音乐日记 accompanied me through the nights when I was mugging hard for my O' Levels. I love Love 97.2 Morning Call too! Really entertaining.

Until I progressed into Junior College, I thought I should create a playlist for English songs so that I could "blend" into the group culture. Many recommened Class95 and fm91.3, but I fell in love with fm98.7 and stayed through out as I entered University.
Muttons are my favourite, so are The V Spot hosted by Miss Vandetta, and Dan and Young in the morning. They used to clear my morning blues whenever the stupid Bus 74 and 151 jammed the roads. Sadly, Dan had to leave fm98.7! Anyhow, now that I switched to a blackberry, radio isn't a in-bulit function. A major draw-back for me. The good thing is, I can always hear them from their website http://www.987fm.sg/ !
Weeeee!






They always play songs that I like, songs that make my midnight madrush for assignments a lot smoother and more enjoyable, since projects are always so cruelly torturous. Just like now. It's 1.23am in the morning and I working on two projects. Luckily to have 987fm with me, or I can just die on my bed already.

There are many songs that I can relate to, songs that sing out how my heart is feeling, and somehow that makes me feel better.

Music is such an incredible creation.

Back to work.