Hello!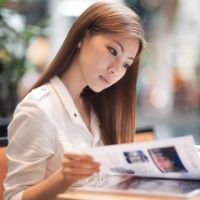 Hihi! I am Serene Heng:) I was born on 22 December 1988, a huge baby who weighed over 9 pounds. I grew up in a humble house, raised by my adorable parents. I have two elder sisters, 4 nieces, 1 nephew, and 1 rabbit. Hahaha はじめまして。 どうぞよろしくお願いします!



Send me your love letters!




2015 Resolutions

1) Learn how to swim
2) Learn to speak the Japanese language
3) Go for dance classes
4) Take part in Oschool Dance Recital
5) Help my P6 students do well for PSLE
6) Decent savings in my bank
7) Run 100km by 2013



Nuffnang




Movies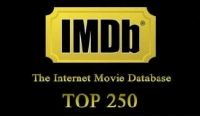 Archives
Valentine's Day
`°•.¸¸.•°` Thursday, February 11, 2010
`°•.¸¸.•°`

I took a piece of plain white cardboard and cut it into the rectangular shape of a regular 15cm long ruler. Using a golden marker, I wrote a name on it and pasted a couple of golden plastic hearts deco at the back of the cardboard. I wrapped a ribbon with netted body over the cardboard and sewed along the golden border. At the top, I punched a single hole and stringed a smaller ribbon through it.

This was the Valentine's Day gift I did for my Junior College friends 3 years back. A handmade bookmark.



Today, Samuel, my rock-climbing mate in JC and also my lecture mate in NUS, handed me my first Valentine's Day gift in 2010: A handmade paper flower.

I was really happy to receive such a lovely gift. The flower speaks more than just a pretty gift for the season. To me, I felt like it was a synonym to the blossom of our friendship bond made years back. Then, he slowly pulled out something trapped in between his book that looked rather old but still intact.


It was the bookmark I made.
I was really taken aback for a while. At the same time, I was touched to see such a familiar gift again. I never expected people who received the bookmark to keep it or even really put it to use until now. But I was wrong. I cannot remember exactly how many bookmarks I made to give out 3 years back, but I am happy to know that at least, some of them are still utilizing it or keeping it somewhere and I appreciate that. Thank you. =)
CHINESE NEW YEAR IS COMING! YEA! =DD
P.S Don't be too surprised by my new blog song. The kids are so cute!