Hello!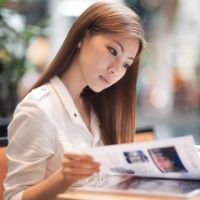 Hihi! I am Serene Heng:) I was born on 22 December 1988, a huge baby who weighed over 9 pounds. I grew up in a humble house, raised by my adorable parents. I have two elder sisters, 4 nieces, 1 nephew, and 1 rabbit. Hahaha はじめまして。 どうぞよろしくお願いします!



Send me your love letters!




2015 Resolutions

1) Learn how to swim
2) Learn to speak the Japanese language
3) Go for dance classes
4) Take part in Oschool Dance Recital
5) Help my P6 students do well for PSLE
6) Decent savings in my bank
7) Run 100km by 2013



Nuffnang




Movies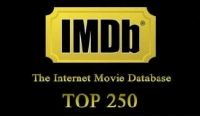 Archives
?

`°•.¸¸.•°` Wednesday, February 3, 2010

`°•.¸¸.•°`

Blush Inc has updated!
Here are some of the pieces I like.
Perfect for new year =)



Simple red dress with pretty back details.
i got this!
and this!
The pink shorts' so cute!
www.theblushinc.com
It's time to rave now.
***

Thanks to my ancestors who did so much good deeds during their life time, I am able to reap what they sowed. I have a great family, met important people who bring colours to my life, transit smoothly from college to university and so on. I am not smart. I never said I am was. Entering NUS was purely by chance and I was lucky. I think I never blogged about how I was enrolled right?

On the day of the release of A'level results, I saw two As, a D and a B4 on my certificate. I was very HENG that I achieved distinctions for Economics and Mathematics and even passed my General Paper, but I never really expect a D for Physics.

Nonetheless, I went ahead and applied straight for NTU Accountancy ONLY. It was a stupid and bad move. Many advised me about the popularity of the course and how difficult it is to get selected for the course. Then, I was still pretty confident that I would get the course, despite having a D on my script.

The truth is, there are thousands out there who scored straight As and are applying for the same course like I did. I finally realised I am not on one man island but it was all too late. Eventually, the rejection letter from NTU came. Then, it was really tooo late to do anything else. Application for other universities was long closed.

I was stranded with no school to attend. I thought it was the end for me and so I went to apply for SIM instead. I even applied for 2 courses, just in case I didn't get one of them. Very silly again. Then came Kenneth, my bossie from Pandora's Box. We chatted and he suggested that I should try CALLING NUS and see if they still have any vacancies. Ken told me try FASS coz they usually take in a lot of students, so the chances of getting in are much higher. It was a slim chance though, coz the remaining days to the start of first semester were less than a month. I prayed hard, gathered my courage and called NUS. And they said yes. There wasn't even an interview for me.

So you see, me getting into NUS FASS wasn't by choice. I totally have no idea what FASS was offering before I entered the school. I was lucky to have come thus far. I believe there are millions and billions of people out there who are worthy for a place in NUS more than I do. NUS has been branded so highly that whenever I tell my friends I am studying in NUS, most of them would reply, " Wow... NUS leh. Smart ah." Really? Not at all.

I didn't expect myself to churn out a post like this. I shouldn't even have gotten such worked up in the first place. I don't know what is your intention of leaving your nick as NTU while comparing and referring me to NUS. Probably you just want to show how smart you are coz you are studying in NTU, or probably you aren't even from that school, and probably you didn't mean to sound sarcastic (WHICH YOU DID). I may have interpreted your sentence wrongly. I am sorry. But really, I think my level of intelligence is pretty much on par with that of a bimbo.

Oh well...