Hello!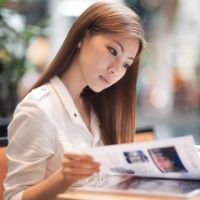 Hihi! I am Serene Heng:) I was born on 22 December 1988, a huge baby who weighed over 9 pounds. I grew up in a humble house, raised by my adorable parents. I have two elder sisters, 4 nieces, 1 nephew, and 1 rabbit. Hahaha はじめまして。 どうぞよろしくお願いします!



Send me your love letters!




2015 Resolutions

1) Learn how to swim
2) Learn to speak the Japanese language
3) Go for dance classes
4) Take part in Oschool Dance Recital
5) Help my P6 students do well for PSLE
6) Decent savings in my bank
7) Run 100km by 2013



Nuffnang




Movies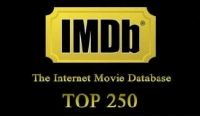 Archives
BLACK BERRY BOLD 9700
`°•.¸¸.•°` Saturday, February 27, 2010
`°•.¸¸.•°`
SAY HELLO TO THE BB(s) !
M and I went to get our Blackberry Bold 9700 together on the same day, but at different outlet though. Hohoho. Initially, it was relatively tough for me to get used to my new baby. The icons made no sense, my fat fingers were too clumsy for the tiny keypad and track pad was freaking sensitive to all my finger movement that it went too fast for me to catch up.



It took me at least 5 hours to manually transfer all my phone contacts painstakingly from my oldie Sony Ericsson's W580i. The SIM memory for my old number has already hit its cap and hence, most of the new numbers were stored inside phone memory instead. Anyhow, i got used to the feel of qwerty keypad at the end of the day.


The very next day, I couldn't wait to customize my BB into my one and only self possession! There were SOOOOOOOOOOOOOOOOOO much things you can do with it. Applications, BBM, opening document files, synchronizing emails etc.. I got so busy with everything else, I only started to play the games inside my BB two weeks later. HAHAHA.


Okay, envy my wallpaper please. I have also changed my phone ring tone to 雨爱, my alarm ring tone is 匿名的朋友, M is using 爱不单行 BECAUSE I WAS VERY NICE TO TRANSFER HIM THE SONG. Took me huge effort to locate the songs and trans them to my phone. Oh man, I am turning into a big fat HPTX fan. (T_T)
What I need now is a phone casing that wraps itself all over my BB coz I have jelly hands and also some nice accessories to hang on it. CANT WAIT!


Help me click on the advertisement please!!!
THANK YOU!