Hello!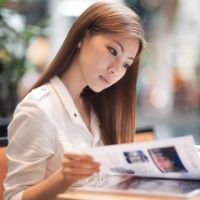 Hihi! I am Serene Heng:) I was born on 22 December 1988, a huge baby who weighed over 9 pounds. I grew up in a humble house, raised by my adorable parents. I have two elder sisters, 4 nieces, 1 nephew, and 1 rabbit. Hahaha はじめまして。 どうぞよろしくお願いします!



Send me your love letters!




2015 Resolutions

1) Learn how to swim
2) Learn to speak the Japanese language
3) Go for dance classes
4) Take part in Oschool Dance Recital
5) Help my P6 students do well for PSLE
6) Decent savings in my bank
7) Run 100km by 2013



Nuffnang




Movies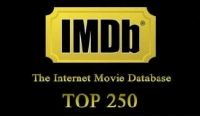 Archives
The fish who uses 3gs

`°•.¸¸.•°` Saturday, January 23, 2010

`°•.¸¸.•°`

Because it's 1.28am now and I don't feel like sleeping just yet. So here I am, uploading stunning pictures of fishy and me as I relive the day in my head.


After I was done photoshooting with Ping, the hot Thai mum, I went to meet fishy in town. As usual, our common agenda was to comb fareast plaza down and head home with our hands full of paper bags. But from past experiences, this would never happen. Indeed, our hands were still considered rather empty after spending a couple of hours inside. Unlike other days, I managed to buy myself a cropped sleeve jacket which totally made my day. Fishy bought one for herself too! We shared many same clothes actually. Hahaha.


I posted a comment on her facebook wall before I went out of the house this morning. It was a comment making fun of her name. When I met her in person, she actually spoke of the content I wrote without even logging in to her account today. Creepy telepathy! Haha.





And the idiotic bought her 16G iphone 3gs ! How irritating ! White one some more. I am jealous. This girl has been saving for it since last year july though. Good girl =) But I am still jealous.



Goodbye uncle sonyericsson. Hello miss iphone.
Fish swimming at cloud nine. The girl behind isn't too happy bout fish's new possessions too.
Then fishy swam to my house and I taught her how to put fake lashes! HEHEHE.
Trying...
Still putting...
Still still puttingggg.........
CROOKED TEETH! =((( i wannna put braces. $$$
STILL STILL STILL PUTTING...