Hello!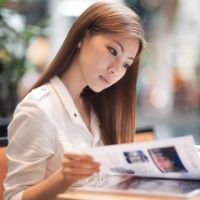 Hihi! I am Serene Heng:) I was born on 22 December 1988, a huge baby who weighed over 9 pounds. I grew up in a humble house, raised by my adorable parents. I have two elder sisters, 4 nieces, 1 nephew, and 1 rabbit. Hahaha はじめまして。 どうぞよろしくお願いします!



Send me your love letters!




2015 Resolutions

1) Learn how to swim
2) Learn to speak the Japanese language
3) Go for dance classes
4) Take part in Oschool Dance Recital
5) Help my P6 students do well for PSLE
6) Decent savings in my bank
7) Run 100km by 2013



Nuffnang




Movies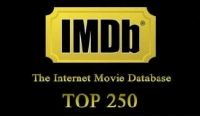 Archives
Cine Fashion Show

`°•.¸¸.•°` Sunday, January 31, 2010

`°•.¸¸.•°`

SAD!!!


I just came back from Pular Ubin PulaU Ubin (thank you NTU for pointing out! Have fun spotting other spelling mistakes in my archive posts too! =D) shoot and I am 3 shades darker! =( Totally regret not bringing my sunblock with me. I slapped whitening cream all over my face and body already though but I think it's too late. Please pray hard the cream will work its miracle. Okay, I shall soak myself in whitening body foam when I bathe tomorrow. Bernice recommended me to get Lancom's sunblock for the face. It comes with whitening effect as well. Oh man, I want to be fair!

On 29th Jan, Tricia and Samuel were scheduled to model clothes outside Cathay Cineleisure. And on the next day, Baobeteo, Samuel and Mingrui were involved as well. I was the coordinator! NOT FUN ONE. But it was cool. Almost everyone in the clique came down to watch and support us. Mark, Joshua, Tricia, Shamine, Tingyun, Jiaying, Pearl, Daryl etc.. I am so happy to see them all! =D After the event, we had our supper and caught The Imaginarium of Dr Parnassus. PLEASE WATCH IT. Little did I know that Heath Ledger acted inside until I saw the credits at the end of the movie. I felt kinda sad after that. He was such a great actor.





Sam n T-loves
Sam & Sha



Sun Wukong with his Golden Headband
There was still some time left before the movie began. So all of us head up to the arcade to waste some time. Me and Baobeteo decided to team up and fight against Sam and Sha in a round of Basketball tournament. Who knows the sensors on their rim are faulty! It will score you so long the basketball hits the rim, even without it going in! EYER. Sam and Sha can even play the game with their eyes close or throw the balls with their back facing the rim. Haha. This is how they achieved the high score of 944 with 1 credit game.


=D