Hello!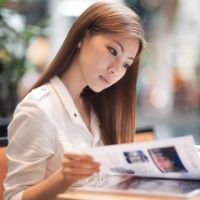 Hihi! I am Serene Heng:) I was born on 22 December 1988, a huge baby who weighed over 9 pounds. I grew up in a humble house, raised by my adorable parents. I have two elder sisters, 4 nieces, 1 nephew, and 1 rabbit. Hahaha はじめまして。 どうぞよろしくお願いします!



Send me your love letters!




2015 Resolutions

1) Learn how to swim
2) Learn to speak the Japanese language
3) Go for dance classes
4) Take part in Oschool Dance Recital
5) Help my P6 students do well for PSLE
6) Decent savings in my bank
7) Run 100km by 2013



Nuffnang




Movies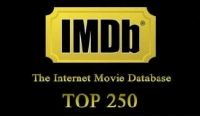 Archives
Because Bernice, Dawn and Zylia are taller than me

`°•.¸¸.•°` Friday, January 22, 2010

`°•.¸¸.•°`

IT WAS THE SECOND EASIEST JOB I EVER DID.

Few weeks ago, I sent out notifications and blog about the racequeen job. Out of the 10 over profiles that I submited to the client, 3 were selected. They are Bernice, Dawn and Zylia! It is simply fabulous to work with people you know. I feel so comfortable working with incredibly funny people like them. The 3 babes kept thanking me profusely for securing their places for this event. Haha! So silly. =)

I had a chance to sit inside a white GTR today. Like omg dream came true. Thanks to ZYLIA! HOHOHO.

Our job was fairly simple: To smile and take pictures with the guests. The event got delayed, so our working hour was shortened from 1hour to a short 30mins. Haha. Heavenly.




Tall Bernice, Tallest Dawn, Taller Zylia and Nowhereneartall Serene.
I got a job lobang from Calvin and I asked Baobe's clique to work. And oh my freaking goodness all went through! MEGA HAPPINESS! SO EXCITING to work with your friends! Haha. See you soon T-love, Samuel and Mingrui. Not forgetting Baobe Teo. hehehe! ;)
I am working with a Thai mom tomorrow! She designs her own line of office ladies wear and I am modelling for her clothes. So awesome! A hot and pretty mom. =) Can't wait!



Passerby
: you mean T-love? she got hers from Pine Garden in Ang Mo Kio.
http://www.pgcake.com/
website is under construction though. Hohoho.
Goodnight!