Hello!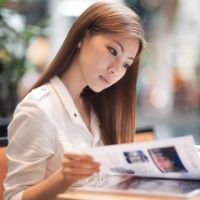 Hihi! I am Serene Heng:) I was born on 22 December 1988, a huge baby who weighed over 9 pounds. I grew up in a humble house, raised by my adorable parents. I have two elder sisters, 4 nieces, 1 nephew, and 1 rabbit. Hahaha はじめまして。 どうぞよろしくお願いします!



Send me your love letters!




2015 Resolutions

1) Learn how to swim
2) Learn to speak the Japanese language
3) Go for dance classes
4) Take part in Oschool Dance Recital
5) Help my P6 students do well for PSLE
6) Decent savings in my bank
7) Run 100km by 2013



Nuffnang




Movies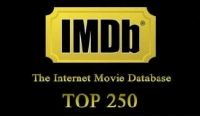 Archives
ADV: Megagamie

`°•.¸¸.•°` Sunday, January 17, 2010

`°•.¸¸.•°`

ADV

Megagamie is a new online shop managed by two sisters, ultra friendly Vera and very talented Mega. Not only do they carry imported goods, the sisters design and manufacture their own clothing! Their clothes have even been worn by an Indonesian actress/singer. Amazing!


I received two lovely pieces from Megagamie's first collection =) (Thank you thank you!)

***

White loose tank(available in black too)
Perfect for layering. I wore a long inner black long spaghetti to stand out against the white. Length is long enough to be wear as a dress. Haha. I folded the front to make it look shorter.



***
Herve Leger Inspired structured dress
I always love V-neck cuts. Why? Because they make your face shape/chin looks sharper than they are. Haha. It averts attention to your chest instead of your round chin. Hohoho. This V-neck has a nice cut that isn't too low nor too revealing.

Structure: White-Black-Blue
The black structure part in the middle makes your waist look thinner as well! Perfect! Flaunt your curves, babes~

Now, it is also available in Beige too!

In their Collection 2 !

Do you know that nude shades are in the trend now? =)
Hop on to Megagamie now!
***
qn: My hair was already on the drier side after I permed my hair. However, I don't really find a great difference to the dryness after dyeing it with Liese though. So no worries! Go ahead and dye your own hair.
baba: Hahaha! Hoped you did well anyhow! =D
Kelly: One explanation provided by Fred. What I heard was that the middle person would be unlucky. They never say for how long though. Hohoho.
***
I worked extremely hard over this weekend, generating an lump of income that made me happy. Whenever I felt unthinkably tired, legs breaking apart, blisters burning hot, worked with a bunch of stupid idiots ah tiongs, homesick and all, I would recount and remind myself about the money that I am making. This is the only way to bury everything down quite successfully and continue working.
I worked as a Tiger BA on Friday night until past midnight, photoshoot on Saturday morning, BA on Saturday night at an AH TIONGS WAITRESS INFESTED RESTAURANT, and assisted a shoot this Sunday morning. I cannot describe how exhausted my body felt. Fortunately, Baobe Teo came and fetched me to and fro my workplace as and when he could. I hate to spend my hard earned money on TAXI! Once I tried taking a cab from harbour front back to my house at 3am, the taxi driver quoted me $50 even before I entered the cab. MIDNIGHT ROBBERY. You must be thinking, what's with the ah tiongs. If you know what ah tiongs are, good for you. 16th January marks the day I meet the group of worst ah tiongs ever crossed path with me. Pathetic people led by nowhereneargoodness manager. Baobe says it's the manager that made the workers who they are. Agree totally. 上梁不正下梁歪. TSK TSK !

A customer wanted a bib and I had to be referred 3 times to 3 different waitresses before someone finally delivered it to the customer. What's your problem!!!!?!?~?~! Why can't you just tell me where is it located and I can bring it to the customer myself, even though it is not within my job scope. Waitress A referred me to Waitress B because the customer was sitting within the area where Waitress B was in charged of. Okay, understandable. Then Waitress B referred me to Waitress C because Waitress C was the junior staff so should be doing the delivering of the bib instead. .~$*$@#~> The cycle went on until Waitress D brought it to the customer in the end.

I swear I will never go back there again. $&(&*%#@
***
It's monday again. HAI. =( And I am still coughing and flu-ing....=((