Hello!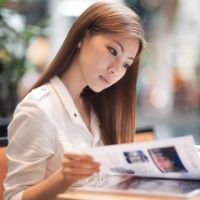 Hihi! I am Serene Heng:) I was born on 22 December 1988, a huge baby who weighed over 9 pounds. I grew up in a humble house, raised by my adorable parents. I have two elder sisters, 4 nieces, 1 nephew, and 1 rabbit. Hahaha はじめまして。 どうぞよろしくお願いします!



Send me your love letters!




2015 Resolutions

1) Learn how to swim
2) Learn to speak the Japanese language
3) Go for dance classes
4) Take part in Oschool Dance Recital
5) Help my P6 students do well for PSLE
6) Decent savings in my bank
7) Run 100km by 2013



Nuffnang




Movies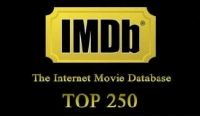 Archives
Money

`°•.¸¸.•°` Monday, November 30, 2009

`°•.¸¸.•°`

I keep tripping over stones and pebbles today. Nothing goes my way. Im so fking broke. So broke that I'm pissed off with myself. Not that I lead an extravagant lifestyle, nor do I swipe my mastercard so easily like I'm pulling tissue paper off from the box, but it suck big time to have to worry about money, when it was never quite an issue to me before. I mean, yes, I am capable of bringing money home. But that doesn't happened overnight! Most of the time, I can only see the payouts one month later from the jobs that I worked. One month. At least.

I have never quite indulge in buying myself expensive goods. All my branded merchandise are gifts. The most expensive thing that I gotten for myself is my handphone. Around $250? I spent the rest of my income on my family and friends. And fking hell, sometimes I don't think some friends dont even worth a cent from me. I don't mean to sound crude. But go think about it yourself. Im sure you met your fair share of 'friends' as well. And on my school fees, $3k, insurance, and few hundred bucks, my handphone bill which I diligently kept to $31 every month. Online shopping? I quited. I need to watch my spending like a prison guard on duty.

Times like these, you can't help but to envy those rich kid borne with a silver spoon in their mouth, can you?

Every year you hear me ranting and getting all hyped up about birthday party, my birthday party. Every year, it never quite happened.

This year's not excluded.

***

Taking care of babies aint an easy task. Especially when you are over 50 and looking after two babies at the same time at night.

I hate it when friends seem to understand your situation better than your family. It would have been so much easier if we could just skip the Question and Answer section. Answer which seems so logical to everyone who asked and but ridiculous to you. Not that you have alread opened your mouth, but it's not that hard to predict a storm is coming, right? I would be most appreciative towards you if you would show me support for the decision that I made. I know you want the best for me, but your definition of best isn't quite the same as mine.

As we move into the last month of the year, with 2009 coming to an end, I hope everything will end peacefully in 2009.