Hello!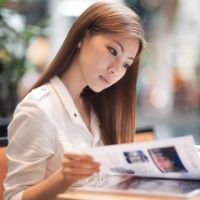 Hihi! I am Serene Heng:) I was born on 22 December 1988, a huge baby who weighed over 9 pounds. I grew up in a humble house, raised by my adorable parents. I have two elder sisters, 4 nieces, 1 nephew, and 1 rabbit. Hahaha はじめまして。 どうぞよろしくお願いします!



Send me your love letters!




2015 Resolutions

1) Learn how to swim
2) Learn to speak the Japanese language
3) Go for dance classes
4) Take part in Oschool Dance Recital
5) Help my P6 students do well for PSLE
6) Decent savings in my bank
7) Run 100km by 2013



Nuffnang




Movies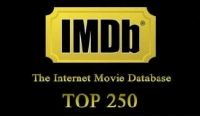 Archives
Models Needed!/Photoshoot/Weicai baby full month
`°•.¸¸.•°` Monday, December 7, 2009
`°•.¸¸.•°`
#Models Neeeded for Website
Requirements:


At least 1.6m tall


Fair skin tone


Long hair
Interested parties, send in your portfoilio/comcard & rates to kinspire@live.com
Owner will get back to you =)
Good Luck!
***
#Photoshoot
Last Sunday morning, I had a photoshoot organized by Candleghost held at Clarke Quay. During break-time, I was chatting with Raymond, a photographer, about how I love the candies he brought back for me from Japan. Who knows, he momentarily dug his hand into his bag, fished out a packet full of those candies and gave it to me! I was awed and pleasantly surprised. Thank you my Santa Claus. Haha.
Golden: Melon coated outer layer and almond in the heart
Green: A layer of dark choco powder hides a secondary layer of sweet chocolate with crunchy nut at heart. Very nice!

Raymond the Santa Claus! Haha. He will always bring with him many photograhy equipments whenever he attends shoots.
Bernice! My model partner that day. She is very pretty right! I love her angelic looks. =)

Us =D

The organizer: Mike aka Candleghost !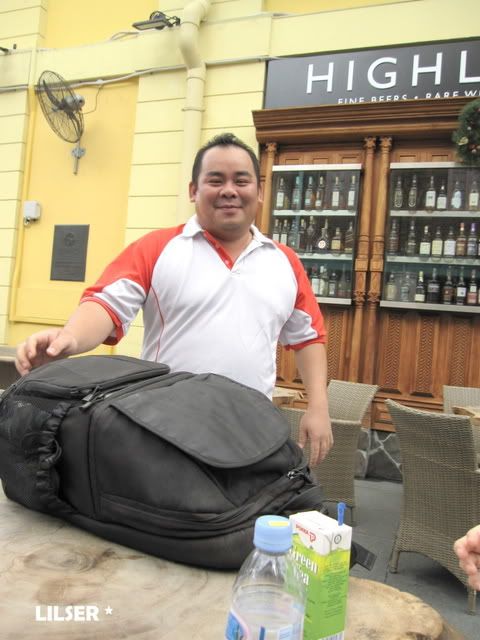 Serene Heng ghostified.

Bernice, Raymond and I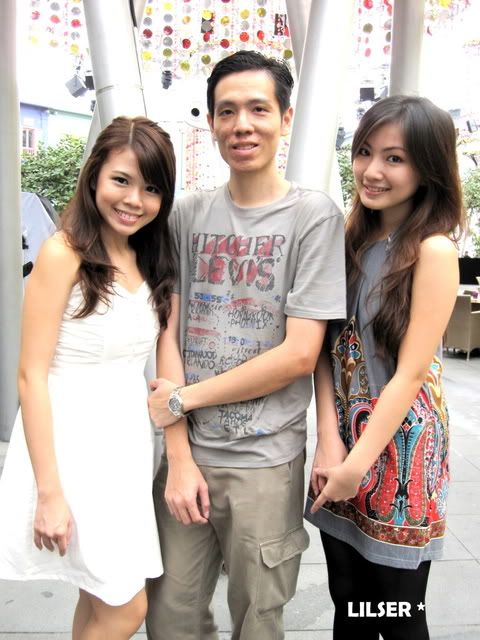 Bernice and I again
It feel really odd to stand in front of Lunar when the hot sun is shinning directly in my face. Usually, "we"(you know who you are) will enter Lunar earliest by 10.30pm and leave the place latest at 4am. And now, I am caught in a time frame that is way passed our habitual visit hours. So, I decided to pose and snap a picture with at the front door! The scenic reflections on the red board is a beau!
Lunar Door Take 1

I asked Bernice to pose too!
Lunar Door Take 2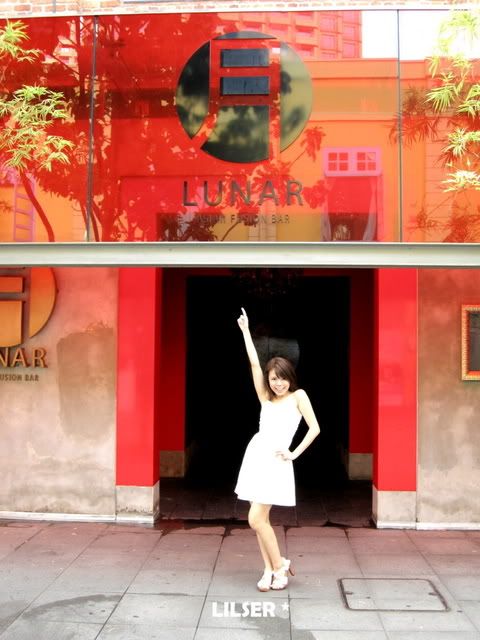 And then, it was Mike's turn!!!
Prepare yourself
.
.
.
.
.
.
.
.
.
.
.
.
.
.
.
.
.
.
.
.
.
.
.
.
.
.
.
MIKE!
Lunar Door Take 3

Hehehehehe! Now, the three of us!
Lunar Door Take 4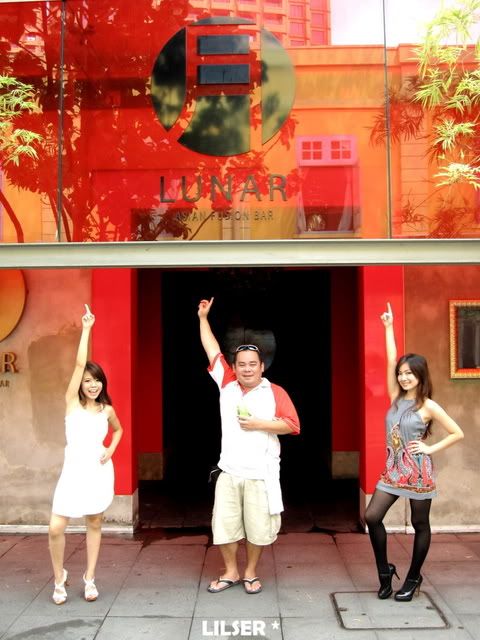 One more time!
Lunar Door Take 5
WEEEEEEEEEE !
***
#Wei Cai's Baby Boy Full Month
Wei Cai is from China and is 3 years older than me. She has been my Primary school mate and attended Chinese Dance lessons with me a decade ago. After taking PSLE, both of us were given a place in Deyi Secondary School and coincidently, we became classmates for 4 years! Loving to dance, we joined Movement & Dance Club as our CCA and took part in numerous competitions and performed publicly together. I still remember those days where we would meet below my block and walked to school together. She used to stay opposite my block! Hahaha.
I am really happy for her that she has found her true love, a partner who she has chosen to spend the rest of her life with, a man whom she decided to build a family with. We celebrated the full month of her first baby, a cute little boy. My heart was filled me utmost warmth and happiness when I saw her craddling her little child and her hands. I hope you will keep the smile on your smile everyday! =)
Secondary schoolmates: Allan, Weicai, Stella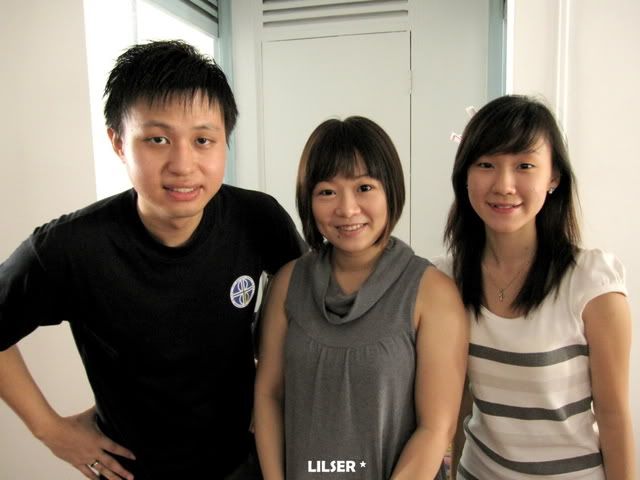 Stella, Wei Cai and me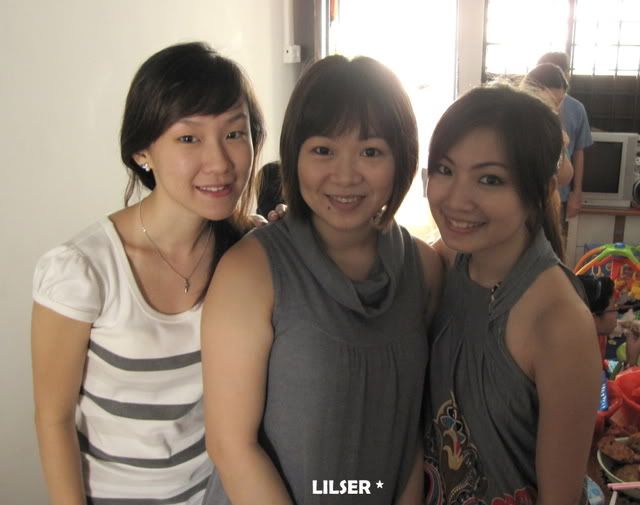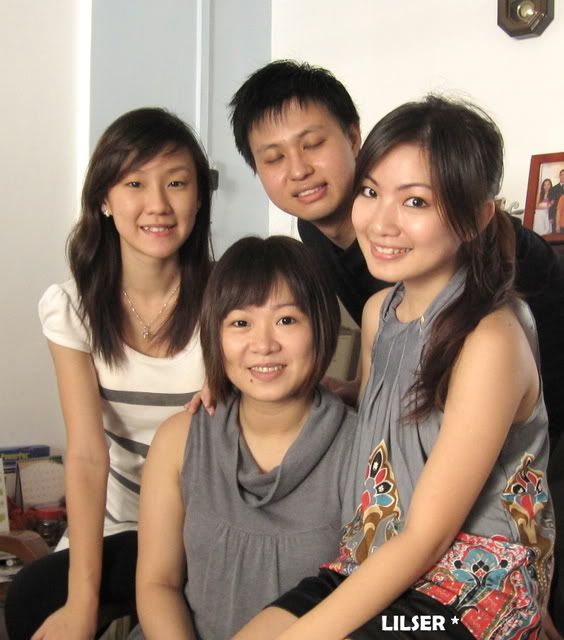 Allan, Stella and Roxanne

Picture of Wei Cai in labour from a laptop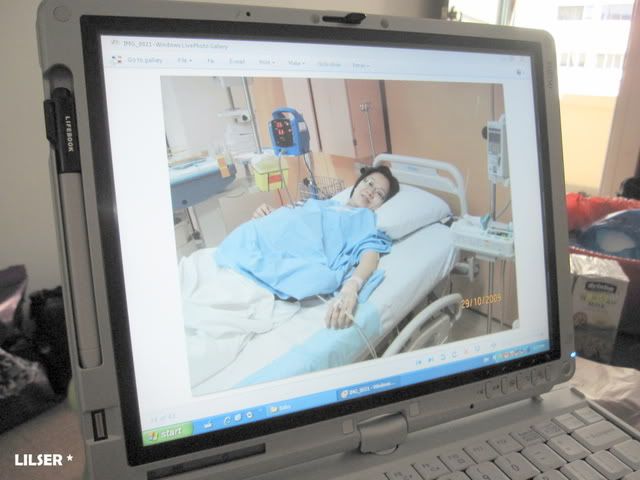 Of the baby boy! He already has so much hair on his hair when he was borned. Cute-ness!

Training home =)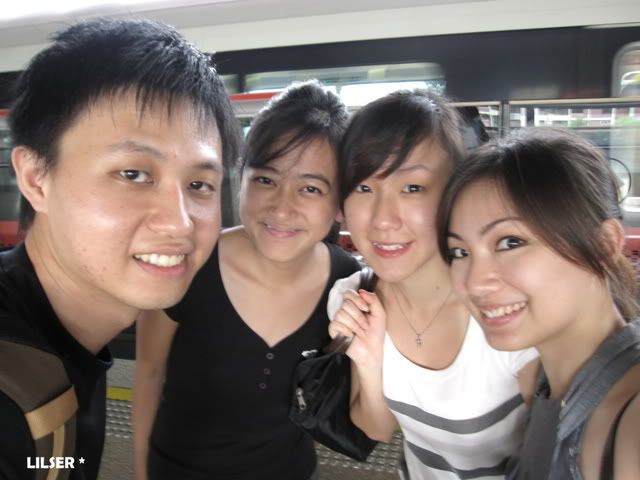 When are you getting married?
=)