Hello!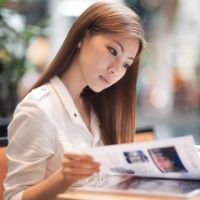 Hihi! I am Serene Heng:) I was born on 22 December 1988, a huge baby who weighed over 9 pounds. I grew up in a humble house, raised by my adorable parents. I have two elder sisters, 4 nieces, 1 nephew, and 1 rabbit. Hahaha はじめまして。 どうぞよろしくお願いします!



Send me your love letters!




2015 Resolutions

1) Learn how to swim
2) Learn to speak the Japanese language
3) Go for dance classes
4) Take part in Oschool Dance Recital
5) Help my P6 students do well for PSLE
6) Decent savings in my bank
7) Run 100km by 2013



Nuffnang




Movies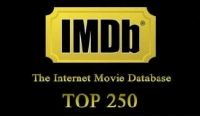 Archives
Drink and Smoke

`°•.¸¸.•°` Wednesday, December 16, 2009

`°•.¸¸.•°`

I actually sat down 3 hours with my parents to watch Getai. Strangely enough, I actually quite enjoyed myself, even though my mind has entered dreamland partially. I could actually sing along for some songs.

The Getai singers are like wow. Their vocals are really strong and powerful. They need to know songs that the crowd demands. During the performance, you see many people walking up to the singer and handing them small slips of paper. These slips are torn from paper plates, flyers and cigarette casing. Don't undermine the creativity of these uncles and aunties when it comes to finding resources. The singers need to know how to handle a situation when a drunkard starts to create trouble (which happens all the time). They need to be courteous when rejecting offers but remain generous and sporty at times. There are so much things to take note of when one is singing on the stage with disco spotlighting shining everywhere.

Despite the wonderful songs performed, I wished the environment wasn't as polluted. Damn those inconsiderate smokers. I really wished they would all die of lung cancer now. You smoke, you die, and that's your problem. BUT U FKING SMOKE YOUR CIGARETTES AND THE INNOCENT PEOPLE AROUND YOU DIE WITH YOU, SHITHEADS. I hope someone can invent this amazing tube that channels cigarette smoke that is given out by the smoker directly into his lungs, so that no smoke will leak into the air. Damn.

Also, you can drown yourself in alcohol for all you want. BUT PLEASE LAH! Be responsible for yourself! When you are drunk, YOU BECOME A NUISANCE TO YOUR FRIENDS. You can't walk properly anymore, you become crazy and start to do all kinds of nonsense. Sometimes I wonder if you are so drunk that you lost your mind (which I doubt), or that you are just trying to attract attention. I tell you, you are attracting the wrong kind of attention and I despise you. It seems like being drunk give you all the excuses and authority in the world to do what you want. Your friends can just leave you alone and let you die. But they can't and won't, cause they value you. Stop abusing the friendship. Apologies won't help anymore when this happens over and over again.

Phewww.. Feels so much better now.