Hello!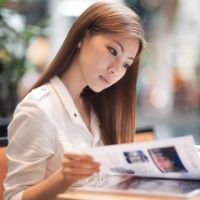 Hihi! I am Serene Heng:) I was born on 22 December 1988, a huge baby who weighed over 9 pounds. I grew up in a humble house, raised by my adorable parents. I have two elder sisters, 4 nieces, 1 nephew, and 1 rabbit. Hahaha はじめまして。 どうぞよろしくお願いします!



Send me your love letters!




2015 Resolutions

1) Learn how to swim
2) Learn to speak the Japanese language
3) Go for dance classes
4) Take part in Oschool Dance Recital
5) Help my P6 students do well for PSLE
6) Decent savings in my bank
7) Run 100km by 2013



Nuffnang




Movies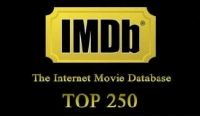 Archives
Baobe's 22nd =)
`°•.¸¸.•°` Sunday, November 1, 2009
`°•.¸¸.•°`
It was a crazy crazy weekend. Baobe's birthday falls on Halloween and I already had a surprise party plan in mind weeks back. However, with zero acting talent genes in me, my plan got busted by him not once but TWICE. -.- After he found out about the first plan, I secretly made a second plan. Who knows his supersonic eyes can pierce through my head and read me clean, busting my plan again. Luckily he has prodigal friends whose acting skills can win them each a golden horse award to help me execute the third plan. Hahaha.


My surprise for him wouldn't have materialized without the help of many many people. They are, (not in order of importance): Mark, Garry, Samuel, Joshua, Mingrui, Wei De, Xinzhang, Jiahao, Yongliang, Celestina, Tricia, Shamine, Jiaying and Tingyun. Thank you all who took the effort to plan and celebrate Baobe's birthday with me. =D


30th Oct'09
The day started off with meeting up with lynn for a quick shopping and manicure session. Coincidentally, her birthday is the same as Baobe. Her boyfriend's birthday is one day earlier than me. HAHA. After parting with her, I went to meet almost everyone else at Tingyun's newly open shop, I Love Tai Mei (我爱台妹). It is located at Bugis Village, selling famous Taiwanese finger food and bubble tea. You should try the Ice Jelly Pearly Tea! It's a very refreshing drink=) If you are going from Bugis Junction, just cross the road and walk straight all the way until the end and turn left.


me tingyun shamine

Then all of us went to party shop and bought party poppers! pop pop pop. One of the surprises we had in mind was to hide the birthday cake inside baobe's car. So, I got Baobe's mom in cahoots and managed to lay my hands on the car key without arousing any suspicion from Baobe. Hehehe. It was a tedious process how I secured the keys. From bumping into Baobe's parents at bugis, following them home to find Baobe, grab hold of the key, and then coming back to Tingyun's shop with Baobe at night. By night time, more people have already arrived.
Then, it's was PINES @ stevens road! We spent a couple of hours singing KTV and playing pool at the country club. One of the more memorable time at Pines was the constant spraying of air freshener into our room. HaHaha. One by one we took turns to spray the air freshener, almost emptying the can by the end of the day. Then one by one, we gave excuses to go home. Baobe has no choice but to send me home too. This was when I presented him his birthday present. =)
@ PINES: xinzhang mingrui
samuel shamine
garry celestina
shamine me celestina


1year 5 month pressie on 28th Oct'09 : BCBR Coilover
22nd birthday pressie on 31st Oct'09: Lumix LX3
**so broke now.** hahaha

I was happy to be the one who accompanied him when the clock stroked twelve, making 31st Oct'09. After playing with his new toy for a while, Baobe went home. Quickly, 3 cars, 11 people came to pick me from my house before the heading down to Baobe's house together. The rain didn't stop us from decorating his car with the those pretty cardboards. But due to the rain, the cake surprise has a little change.
tricia shamine samuel
party poppers!
i have no idea why is mingrui being taped up.
mingrui samuel celestina mark joshua preparing
celest
Mark tricked Baobe to come down to his house. When the lift door opened, everyone popped the party poppers and cheered. Baobe was then guided to his car, with me hiding behind the wall holding onto the birthday cake. =) I swear I was damn nervous when I saw the lift coming down. So excited and ganchiong that when baobe saw me, I thought I flushed. Muahaha. We started singing the birthday song, with my hands shaking and the cake sliding nearer and nearer to the end. Haha.
me and baobe ❤

the girls with baobe =)
the guys
group pic!
With the new 'stickers' on Baobe's car, we decided to go to marina's hongkong cafe for supper because it's the place with lots of zhnged cars. HAHA. Baobe was very sporting to agree with the venus and treated everyone at the cafe. =) muacks!
decorated car