Hello!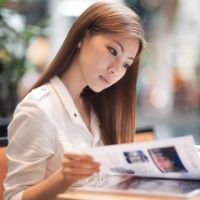 Hihi! I am Serene Heng:) I was born on 22 December 1988, a huge baby who weighed over 9 pounds. I grew up in a humble house, raised by my adorable parents. I have two elder sisters, 4 nieces, 1 nephew, and 1 rabbit. Hahaha はじめまして。 どうぞよろしくお願いします!



Send me your love letters!




2015 Resolutions

1) Learn how to swim
2) Learn to speak the Japanese language
3) Go for dance classes
4) Take part in Oschool Dance Recital
5) Help my P6 students do well for PSLE
6) Decent savings in my bank
7) Run 100km by 2013



Nuffnang




Movies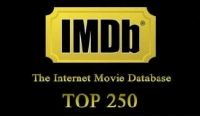 Archives
`°•.¸¸.•°` Saturday, November 14, 2009

`°•.¸¸.•°`

Another weekend has past, another file of archived memories stored nicely in my head.

It's party after party after party and more party. Seriously, the venue doesn't really play a big role contributing to the amount of fun I had. It's the people you hang out with who determine whether or not you are going home with a cramped abdomen from all the extreme laughing. And a coarse voice.

What have I been up to!


Chris's 21st birthday party



Fishy's 21st birthday party



Tricia's 21st birthday party



Pa tor with M


M and I caught paranormal activities and it was a crazily disturbing movie. It's one of those movies that leave you thinking about those daunting scenes over and over again for days. Not a gory or bloody movie (fortunately), but the scenes looked so real it could happen to anyone of us at home. HAHA.






As I walk closer and closer to the day where I become a 21-year-old adult, I kinda feel that somehow, the little girl inside me is slowly maturing. Of course, I am still very childish (like what M always says), and this kid will never cease to exist. I still love being pampered and be daddy's little girl. The only difference is that this kid is starting to think and process her thoughts in a more sensible way. But I know there's a time when I have learn to fly and embrace the reality by myself. Not hiding or shunning away. While the process may be cruel and hurtful, to learn it the hard way is my way to grow.


***


Helping Eleen to sell! Black one sold. Left with white only.



For more info, scroll down to my previous post.



SGD 32
Email her at purple_dreamz89@hotmail.com








http://www.theblushinc.com/
has updated too! I love this rose pattern dress. The colour is so refreshing and is definitely an attention-catcher while you stride down the streets. I am the model in the pictures below if you can't tell. -.-
Lazy to upload more pictures. Seriously, all the pictures are on my facebook.
***
jojo: okokays~
val: thank u =)
M: you intro one what!
VV: hello hello! enjoy ur stay~
Fu: yes it is.
miss x: wow i didn't know. good for singaporeans.
ph: from skinfood.
***
Serene Heng is going to the kitty fair! Im not a big fan of hello kitty though. But the girls are going, and it's pink and white, so I wanna go too.! hohoho. Hopefully I can win the badge. So excited I need to go and shit now.