Hello!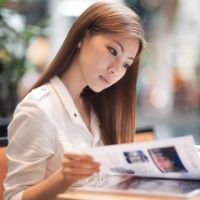 Hihi! I am Serene Heng:) I was born on 22 December 1988, a huge baby who weighed over 9 pounds. I grew up in a humble house, raised by my adorable parents. I have two elder sisters, 4 nieces, 1 nephew, and 1 rabbit. Hahaha はじめまして。 どうぞよろしくお願いします!



Send me your love letters!




2015 Resolutions

1) Learn how to swim
2) Learn to speak the Japanese language
3) Go for dance classes
4) Take part in Oschool Dance Recital
5) Help my P6 students do well for PSLE
6) Decent savings in my bank
7) Run 100km by 2013



Nuffnang




Movies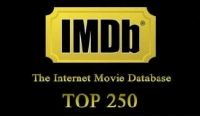 Archives
Trish + Media Launch

`°•.¸¸.•°` Wednesday, October 28, 2009

`°•.¸¸.•°`

Hello hello!

Firstly, let me remark on my fabulous camera =D Picture no.1: Background blurred and such lovely clear focus on my love. Haha.



I met Trish-love at Fareast for a manicure session. I had a terrible experience with the manicurist that made me stormed out of the parlour. While chatting with Trish, I realised that my manicurist has repeatedly pressed my fourth finger with extreme strength. Just when she was about to proceed to coat the base layer on my other hand, I saw blood oozing out from my finger. My cuticle was bleeding.



If I never check why she kept pressing my fourth finger, I guess she would continue to keep quiet throughout. After I left, they even wanted Trish-love to pay for my ''express'' fee. MADNESS. I totally deserve a classic set for free. She didn't pay, of course.



Damn ah tiongs. *roll eyes*.



The blood wont stop until half an hour later. Pissed and tired, Trish-love suggested to go back to Tamp 1 for Kason to check on my hair. Since I can't get my fingers done, I can make myself happier if my hair is pretty =) So sweet of her la.


And how could we miss out FROLICKing together? hehehe.


***
Media launch for a Luxury Mall.
Malcolm drove me down to Marina Oriental early in the morning. =D Thank u baobe.
Our job was pretty simply. A little catwalk, pose, smile and give out chocolate. Took us less than 10mins. haha. Im glad I saw familiar faces during the event! Michelle and Yongying.
Easy job comes with a sacrifice. Our Hair : Using a curler, they attached accessories such as bracelets, earrings and watches onto our heads. HOHOHO
Me and Mich in zoomed lense mode. haha
So pretty!
June, who lent me her dress for the event
Nice view!
Waiting for my turn
Mamisa, my make-up artist. Malcolm says he loves my make-up la. and I love it too! Haha
adeline, Hohoho
I had sunglasses on my head. Machiam Da Chang Jin.
Yongying. Love the pearls.
Michy's rose garden
Josh, the event coordinator.
Had such a terrible time removing the rollers from my head. Now I and 20% bald-er again.
sighs.
***
Today is 28th Oct 09.
Hello 1 year 5 months of relationship. =D
Im glad I am still holding on to your hands.
Im glad how our arguments never lasted longer than 24hours.
Im glad Im still your baby.
Im glad your are still mine.
Muacks, boyfriend!