Hello!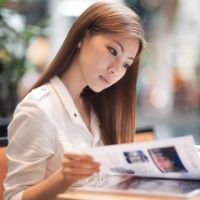 Hihi! I am Serene Heng:) I was born on 22 December 1988, a huge baby who weighed over 9 pounds. I grew up in a humble house, raised by my adorable parents. I have two elder sisters, 4 nieces, 1 nephew, and 1 rabbit. Hahaha はじめまして。 どうぞよろしくお願いします!



Send me your love letters!




2015 Resolutions

1) Learn how to swim
2) Learn to speak the Japanese language
3) Go for dance classes
4) Take part in Oschool Dance Recital
5) Help my P6 students do well for PSLE
6) Decent savings in my bank
7) Run 100km by 2013



Nuffnang




Movies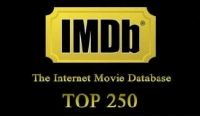 Archives
`°•.¸¸.•°` Thursday, October 8, 2009

`°•.¸¸.•°`

Might be a tad too early for this, but who say you can only write your wishlist when your birthday is round the corner. I hope to get all these, before or after birthday or even next year! Hehehe :

1) simple silver/diamond necklace
my neck always feel so bare without a chain to complement my dress. one that i can wear daily would be heavenly. i always like t&c, but too many people are wearing it i feel. diamonds one are pretty okay with me. they are my best friend yet to be. hahaha. i still rem how crazy i went over the goldheart celestial tv ad. uber romantic.

2) clutch/handbag from juicy or miumiu
the lv damier neverfull that malcolm bought me is love. it's still very much my favorite and most prized possession. i wouldn't mind a smaller hangbag though. but i think i shld get this myself.
taste and preferences might be different.
3) money: posb savings 200-29036-4 or angbaos
will never have enough of this. any amount of kind donation to the serene heng's trust fund is greatly appreciated. HOHOHO ! you can even start donating now! haha

4) ikea furniture
i wan to get a new bed for my parents. their's so old i think the springs are popping out soon. and it feels so hard to sleep on it.

5) topshop/zara/river island vouchers
my wardrobe is bursting and it is still capable of accomodating 120372345 more pieces.

6) swift sports/GTR if you want to stretch it.
my license has been stucked inside my wallet since 23dec08. until now, i haven't quite fully utilise it's power on the roads yet. im just too afraid to scratch malcolm's car. as just lambo reventon is my top fav, i dont think spore has 1. GTR shall make the cut. WEE !

7) trip to japan/newyork/las vegas
who doesn't want to go there?

8) victoria secrets brassiere
so sexy and sweet. all in one. i dont need the angel's wings that the models wore during the runway though.

9) aldo heels
their heels make me go gaga.

10) lipo my arms& legs& tummy and everywhere la(muahaha!)
HAHAHA, a trip down dr georgia lee's office.

11) life-time supply for VIVI's magazine.
eh, actually not. i think by 25 i would be too aunty to style my hair or dress up like the kawaii babes.

12) fairer skin tone
da S and xiao S went to japan to lighten their skin tone. i want that too!



that's about all that i can think of now. booo. i should prolly stick the list to my side wall too.

do i smell spammers near-by again?