Hello!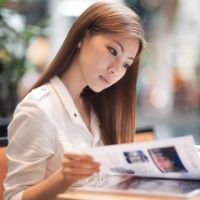 Hihi! I am Serene Heng:) I was born on 22 December 1988, a huge baby who weighed over 9 pounds. I grew up in a humble house, raised by my adorable parents. I have two elder sisters, 4 nieces, 1 nephew, and 1 rabbit. Hahaha はじめまして。 どうぞよろしくお願いします!



Send me your love letters!




2015 Resolutions

1) Learn how to swim
2) Learn to speak the Japanese language
3) Go for dance classes
4) Take part in Oschool Dance Recital
5) Help my P6 students do well for PSLE
6) Decent savings in my bank
7) Run 100km by 2013



Nuffnang




Movies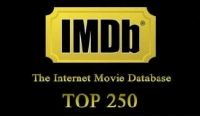 Archives
EJUN's wedding dinner
`°•.¸¸.•°` Thursday, October 22, 2009
`°•.¸¸.•°`
I simply love wedding dinners ❤ The air of love and bliss somehow permeates through my skin and filled me up with warmth and happiness. I love how newly-weds walked down the aisle hand in hand. I love how the groom kissed the bride gently on the lips with so much love in their eyes. Unknowingly, I smiled.

This is the first time I received card invites to a wedding dinner, with my name written on the front of the envelop. Somehow, it came across to me that I am shedding bits and pieces of adolescences away while stepping forward towards adulthood. No longer am I attending dinners as the child of the Heng's family, but invited as Miss Heng.

The dinner was held at Marriott Hotel and it was pretty awesome to pull Malcolm along as my partner. Our first wedding dinner together. =) There were many times where we joked about our own wedding plans in the future, like how I want to have private small scale dinner instead of a luxurious one with lots of people, and he always remind me and jokes about him not getting married. Haha.

Malcolm and I stumbled upon the proper procedures at a wedding dinner. Should we hand the angpow to the groom and when should we do so. We observed awhile and spotted some other guests dropping angpows into a box. Hehehe, case closed.

Pictures! So difficult to take a clear picture at night without flash. =(



According to malcolm, this is the nicest picture taken for the day.


peeling the plastic off my new make-up remover! from skinfood. it's call milk shake point make up remover. damn damn good. my eyes no longer feel painful after removing the eye make-up =D

***
kelly: bees&flowers =)
GG: awwwwwwww, so touched la babe. can u stop working? hohoho. then we have time to shop!
ksays: thank u so much!
ToFu: it's every girl's dream to own them!
eexuan: thanks babe! i like it tooo. hohoho.
jerrie: hi babe, thank u so much =)
안녕 !
=)