Hello!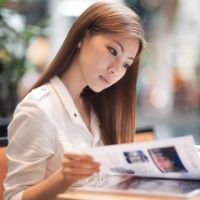 Hihi! I am Serene Heng:) I was born on 22 December 1988, a huge baby who weighed over 9 pounds. I grew up in a humble house, raised by my adorable parents. I have two elder sisters, 4 nieces, 1 nephew, and 1 rabbit. Hahaha はじめまして。 どうぞよろしくお願いします!



Send me your love letters!




2015 Resolutions

1) Learn how to swim
2) Learn to speak the Japanese language
3) Go for dance classes
4) Take part in Oschool Dance Recital
5) Help my P6 students do well for PSLE
6) Decent savings in my bank
7) Run 100km by 2013



Nuffnang




Movies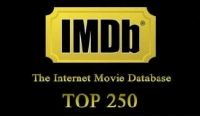 Archives
`°•.¸¸.•°` Tuesday, September 15, 2009

`°•.¸¸.•°`

Hello =)

Last week has been a rough ride for me. With the continuous stream of ''cyber darts'' flooding my cbox, coupled with the heavy academic workload on my shoulder, I eventually broke down when I was sitting by myself on the double-decked bus. At that moment, I just wished that I could hug my bears tightly and fall sleep on my comfortable little bed, forgetting everything that has happened.

But, I woke up from my naive dream because I came to realize and understood that reality is cruel. Not that I haven't experienced that before. I received quite a generous amount of sarcasms and hurtful comments when I posed for Hotstuffs magazine this May. The cuts were deep enough to make me feel the pinch but I still managed to survive through the tough test.

This time round, things went a little out of control because the contexts were different now. Maybe it's just the wrong timing for all these to take place. Maybe I was having PMS(my favourite excuse) and was quite emotionally unstable? Whatever it is, I am Feeling Freaking Fabulous(FFF) now. =D

Through times like this, I get to see who are my real friends who truly care about me and who are those who simply enjoy watching yet another drama on my blog. I may be a quite critical here though, because some friends may not even read my blog on regular basis or may not even know of Lilser's existence. But then again, I know who reads =) I am still very appreciative towards YOU ALL who bothered to back me up on my cbox, leave comments on my facebook wall, sent me private messages, MSN to console me, SMS or call to check on me. It shows how much trust you have in me. I may not have replied all of you, but deep down I was really touched. A big big thank you to YOU ALL! *Jumps and hugs and kisses* I needed those encouragement a lot. =)

So now, like what Georgina Sparks said on Gossip Girl Season 2,





"The bitch is back."