Hello!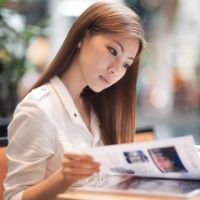 Hihi! I am Serene Heng:) I was born on 22 December 1988, a huge baby who weighed over 9 pounds. I grew up in a humble house, raised by my adorable parents. I have two elder sisters, 4 nieces, 1 nephew, and 1 rabbit. Hahaha はじめまして。 どうぞよろしくお願いします!



Send me your love letters!




2015 Resolutions

1) Learn how to swim
2) Learn to speak the Japanese language
3) Go for dance classes
4) Take part in Oschool Dance Recital
5) Help my P6 students do well for PSLE
6) Decent savings in my bank
7) Run 100km by 2013



Nuffnang




Movies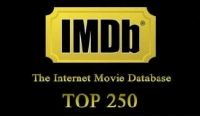 Archives
`°•.¸¸.•°` Monday, September 21, 2009

`°•.¸¸.•°`

Dear friends,

As of 20th Sept 2009, Gerald's body has been found.

His funeral will be held right outside his place for three days starting from 21st Sept 2009 afternoon. For those who do not have contacts to us yet, please call Tingyun at 98455735 or Yianwei at 98780105.

These people include his campmates(MAJU CAMP), Hilltop fighters, Revoltage staff, his diving buddies and everyone who are close to Gerald Chia.

Even though Gerald may not be with us physically anymore, please remember to keep him in your hearts. He will appreciate that and please, PLEASE smile for him. He's still among us and he will wan us to all be happy !

WE STILL DO MISS YOU GERALD.

***

Dear All,

Cremation ceremony will be held on 23th September 2009 at Kong Meng San Phor Kark See Monastery (Guang Ming Shan). We hope that all Gerald's friends and brothers would be present to bid him a final farewell.

Those who will be attending the cremation ceremony, kindly be present latest by 1pm at the wake as there'll be transport provided.

We really hope that those who can make it be present to send him off.

In loving memory
of Gerald...

***

As I opened my arms to embrace my well-deserved recess week, little did I know such unfortunate event secretly came knocking on my door.

I don't know Gerald well, but his passing sure left a deep imprint in my heart.

He is still so young, there's still so much for him to do and experiment in life. My heart wrenches whenever I think about how he struggled to stay alive during the last few seconds on Earth.

Whose fault is it? The Indian buddy who dived with him? The company's inadequacy in ensuring the equipments are faulty? There are millions of possibilities that could have happened under the water. I am angry because somebody's negligence has cost Gerald his life.

M came to fetch me down to Gerald's first day of wake. We stayed there for more than 12 hours. In between, his close knit of friends and I began to prepare the logistic part for the funeral. We went to print Gerald's head shot that is to be placed in front of the coffin, set up the chair with his clothes, order flower ring etc. At night, we were taught how to fold paper lotus and put them on his coffin. It was said that these paper lotus can guide him to the right path.

Many people came to his wake. His classmates, Muay Thai friends, camp mates etc. It was an awful sight to see his families and friends tearing as they approached Gerald's coffin. Did the diving company came to visit Gerald or his Indian buddy? I don't know. I hope they did. I hope they are conscious enough to know that they are responsible for Gerald's death, one way or another.

I never quite believe it when people say that the information that the newpapers publicized are corrupted/bias/one-sided until I see it for myself.

Gerald only has one elder brother. Where did the 'sister' come from?!? Since Gerald is new to the company, so he should pair up with an experienced diver to go down with him. So then, are you so very sure that the Indian buddy is an 'experienced diver'' or is it just another fabrication by the company to cover up their asses?

Doubts and question marks linger around the air of angry families and friends. I hope Gerald case will see the light soon.