Hello!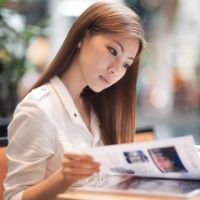 Hihi! I am Serene Heng:) I was born on 22 December 1988, a huge baby who weighed over 9 pounds. I grew up in a humble house, raised by my adorable parents. I have two elder sisters, 4 nieces, 1 nephew, and 1 rabbit. Hahaha はじめまして。 どうぞよろしくお願いします!



Send me your love letters!




2015 Resolutions

1) Learn how to swim
2) Learn to speak the Japanese language
3) Go for dance classes
4) Take part in Oschool Dance Recital
5) Help my P6 students do well for PSLE
6) Decent savings in my bank
7) Run 100km by 2013



Nuffnang




Movies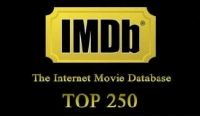 Archives
`°•.¸¸.•°` Friday, September 18, 2009

`°•.¸¸.•°`

@concern: Hello! =)Thank you for phrasing your words and sentences in a such a polite way. =) If only my haters could learn the skills from you. hahaha, anyways, thank you for your concern. School is definitely still my no.1 priority at the moment, but I am pretty sure whatever I am studying now will be archived once I start working. Because the knowledge(im doing media studies btw!) won't be of any relevance to my future job. Haha. I am not pursuing a career in the media industry. ;)but thank you for being concerned about me!

***
A BIG HELLO TO HAOHUANG, LYNN, TOFU, FRED, DOTZ, CHERYLHEE, BROWNIE, GIRL, GG, CC, JENNIFER, SELINA, ARIEL MEIQI, HANS, YUKO.

*WAVES HAND*

Thank you all for the sweet sweet comments. XOXOXO.

Kelly: I dunno where! But you can watch it on Tom365 or Fusion. It's FREE! =)
Val: I just changed it again! Hohoho
Edison: yesyes see u soon!

It was such a busy Thursday! I was so caught up with Boys Over Flower that I was actually contemplating if I should go to school. Muahaha. I went, of course, because I was concerned about my attendance. Bio lab was dam fun la! Great to have jinwen as lab partner. He seems to know everything la. We get to see organisms in the pond water and jw managed to use a 40x microscope lens to capture a worm-like living organism consuming other organisms. SUPER GROSS! I could see the poor prey inside the ''worm's'' body. EYER. Muahaha.

School-ed from afternoon to 5pm and travelled down to Mohd Sultan road for Tiger Media Launch. Tiger is having another TVCommercial coming up and they invited selected media bodies to this exclusive media Launch. Hohoho and I got to see this TVC before it gets aired on TV. WEEEE !

All together there were 7 girls working that day: Me, Kit, Shine, Huimin, Tourmaline, Huiyi and Yvonne. Hohoho, my role for the night was a game master explaining the game, JENGA, to the participants who come to my table. We were hired from 6.30pm to 9.30pm, but we only started working at 7.30. The event ended off at 8.45pm. That is to say we only worked for 1h15min but were paid 3hr wages. HOHOHO !

Done with the event and I cabbed home to meet up with my primary school friends. It's a pre-birthday celebration for Ah Meng. HOHOHO! It is always a joy to meet my primary school classmaes. I will never go home without having stomach cramps because I'll always laugh damn hard with them. MUAHAHA. I'm glad that we are still a close bunch since graduation till now. =D

Today, Friday, I went to babysit enxi and zhiheng. Oh my, how time flies. My little darlings have grown so much! Hahaha. I simply adore my lil ones. Muack Muack. =) Did I mention before that enxi's dimple is on her left side while zhiheng has his on the right? Uber cute to the max. Hehe.

It's photoshoot again TML! I should sleep now. But Before I end this post, I shall let you have a glimsp on THAT controversial Tiger White Dress. ;)

All the pictures are koped from Shine's facebook album. MUAHAHA.
.
.
.
.
.
.
.
.
Shine, me and Kit.
Miss sunSHINE is from NTU Accountancy btw.
I LOVE WORKING WITH KIT KIT KIT KIT. =D MUACKS.


AFTER THE EVENT

Huimin sitting down and Tourmaline behind =)

KIT SHINE!

Wait till I get hold of our group picture.
HOHOHO!