Hello!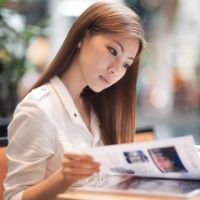 Hihi! I am Serene Heng:) I was born on 22 December 1988, a huge baby who weighed over 9 pounds. I grew up in a humble house, raised by my adorable parents. I have two elder sisters, 4 nieces, 1 nephew, and 1 rabbit. Hahaha はじめまして。 どうぞよろしくお願いします!



Send me your love letters!




2015 Resolutions

1) Learn how to swim
2) Learn to speak the Japanese language
3) Go for dance classes
4) Take part in Oschool Dance Recital
5) Help my P6 students do well for PSLE
6) Decent savings in my bank
7) Run 100km by 2013



Nuffnang




Movies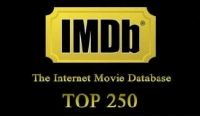 Archives
`°•.¸¸.•°` Saturday, September 12, 2009

`°•.¸¸.•°`

Because times have changed.

The only reason why I want to explain the job scope here is because I want to clear the misconceptions about what you tink BA are doing and what exactly do they do.

There's no hard selling involved. If there's a promotion going on, BA brings it up to the customers. If the customer declines, BA thanks the customer and exits. If the glasses are empty, BA refills them. That's all. Flirting is not part of the scope to push for sales. There's no sales target to meet either.

Attire. Cross-back white knee length dress. The back could be fastened with a pin to make the front higher. No cleavage shown. Of coz, I agree that wearing a waitress attire will make it harder to sell the drinks. But You know what? Most of the sales are actually done by your regular waitress. BA just serves and refills the drink. Believe it or not up to you.

I am not finding excuses, just trying to tell you it's no longer the same as before or what you have seen.

I shall not comment on the credibility of the research posted on the forbes. It can take me 3 pages to explain that. And what has the articles got to do with BA anyways? Without BA, people will still drink. Bring the issue up to the government and try to put a ban on the sales of beer. See what happens. Economics.

I have worked with a few BA that are graduates with honors. Although a paper cant judge a person's level of intelligence, it is definitely not a easy feat. BA are smart people.

You can continue to look down on me, on us. Because I have lived my life way passed the need to make everyone happy.

And I will not explain any further, lest more misunderstandings and counter-arguments.

Good day to you.