Hello!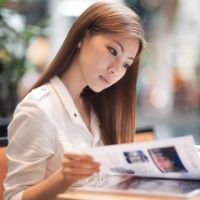 Hihi! I am Serene Heng:) I was born on 22 December 1988, a huge baby who weighed over 9 pounds. I grew up in a humble house, raised by my adorable parents. I have two elder sisters, 4 nieces, 1 nephew, and 1 rabbit. Hahaha はじめまして。 どうぞよろしくお願いします!



Send me your love letters!




2015 Resolutions

1) Learn how to swim
2) Learn to speak the Japanese language
3) Go for dance classes
4) Take part in Oschool Dance Recital
5) Help my P6 students do well for PSLE
6) Decent savings in my bank
7) Run 100km by 2013



Nuffnang




Movies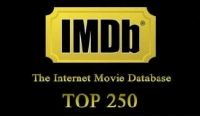 Archives
`°•.¸¸.•°` Saturday, August 29, 2009

`°•.¸¸.•°`

I wanted to get this VS Angels Demi bra so so much! The sweet sweet cherub floral lace overlays the warm nude cup perfectly and it's lightly lined! My Favourite! Don't get me started about its velvet straps and that cute little bow in the middle. Awwwwww... Total awesomeness !

Sighs, but I closed the tab right after multiplying the price with the exchange rate. =( Bubble burst. But hey, it's VS. VS to bras is like Gucci to bags I would say. Hohoho. I don't know if I am capable of affording such a luxurious bra though. Hahaha.

See it http://www2.victoriassecret.com/commerce/onlineProductDisplay.vs?namespace=productDisplay&origin=onlineProductDisplay.jsp&event=display&prnbr=EC-219061&page=1&cgname=OSBRPMWLZZZ&rfnbr=4606&atp=a

Sprees aside, I think Facebook sucks. I can't post, can't like, can't check inbox and there are so many other things which I can't do. This is Bad. Oh bring back my Facebook to me..Bring back, oh bring back. Oh bring back my Facebook to me, to me. Hahaha okay stop.

I got 3 points to share with you all !

1) Papa just kissed mama on her lips, and mama kissed me on my lips. =) I should have kissed papa too. Let's just wait till the couple returns home from dinner. Haha. Now that it's the 7month season, they get so many invitations to 'eat table'. Pronouce that in Hokkien. But I guess they enjoy sharing food and chatting with their friends during the meal. =)

2) I do not have to worry about my school fees anymore! Weee ! Major major happiness! =D

3) I calculated the duration from my house to M's new house and it's going to take me near to 40mins per trip, excluding 15mins frequency time. =( Hopefully the oligopoly cabbies companies can introduce Members' Price soon. HOHOHOHO.

Tell me if I should get the VS bra okay!