Hello!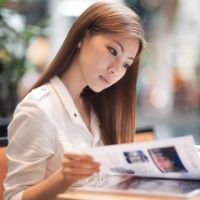 Hihi! I am Serene Heng:) I was born on 22 December 1988, a huge baby who weighed over 9 pounds. I grew up in a humble house, raised by my adorable parents. I have two elder sisters, 4 nieces, 1 nephew, and 1 rabbit. Hahaha はじめまして。 どうぞよろしくお願いします!



Send me your love letters!




2015 Resolutions

1) Learn how to swim
2) Learn to speak the Japanese language
3) Go for dance classes
4) Take part in Oschool Dance Recital
5) Help my P6 students do well for PSLE
6) Decent savings in my bank
7) Run 100km by 2013



Nuffnang




Movies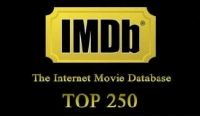 Archives
`°•.¸¸.•°` Wednesday, August 26, 2009

`°•.¸¸.•°`

Hello Hello!

I know I know you miss me, my entries and my life. hahaha. But I have been so caught up with school/work/family/bf/enjoying myself that I lost all the time I have to blog. Now that my 3-year-old darling HP laptop is in coma, I could only make do with M's EeePc to stay connected with the world when I am at home. But its ultra mini keypad is a pain in ass! I bet you wont be able to get pass the first level of Typing Maniac on Facebook if you were to play the game using that laptop. Nonetheless, I should be counting my blessing that at least I could still go online with it. Hahaha.

School has already started three weeks ago and I AM NOT COPING WELL. Haha. My first day of school was crap. I made extra effort to reach school one hour earlier to print my lecture notes. But who knows that within that 60mins, I tried logging on my account on 3 different terminal, none succeeded. I thought there was something wrong with my account, so I borrowed Gary's one and tried again. Damn, it didn't work either. I gave up and left later, only to witness with my own eyes that the previous two terminals that I used were working fine by other students. Angry or not? In the end, I went to my first lecture a little late and empty handed. Boo. And I always thought all the 'Firsts' are important coz it sets the record for the rest of your journey. WHATEVER.

I put the blame on the Topshop shirt which I purposely saved it for the first day. It was a grey short-sleeved cardigan with a white inner piece sewed together. The white part got decolourized by the grey cardgi and it wasn't Mummy's fault. She warned me about it but I gave her the green light to wash it anyways. Who would think that Topshop would decolourized too! Hohoho, me for one didn't. And the same happened to my red F21 tank top too. -.-

Maybe I was wrong about the Topshop shirt jinx-ing me so I wore it again on Wednesday. Then, I GOT CAUGHT EATING INSIDE COMPUTER LAB. MUAHAHA. Out of all these semesters eating pocky, muffins, waffles and rice inside the lab, nobody raised an eyebrow. Now that I am just peeling off the transparent plastic off my cake, I felt a gentle tap on my shoulder. HOHOHO, I haven't even begun eating yet. NEXT, I mixed up my lecture-.- I mistaken a 2pm lecture for 12pm. Aiyaya. Bad day.

M fell sick and I took great care of him over the night. Under my TLC regime, today he is as strong as a bull. Hahaha.

AND WHY HASN'T MY SCHOOL BAZAAR GONE FULL FLEDGE YET?? that's my motivation to go to school leh!

Speaking of Gary earlier on, if you watched Channel U on regular basis, you would have know that he is Mr Hey Gorgeous from NUS and his gf, Ferynn, is Miss Gorgeous from NP. Hohoho. I really think they make such a great pair together! and both of them have fu qi lian( Husband and Wife looks) too! Hohoho.




So how can you not support Ferynn's blogshop, http://HerLittleAlley.livejournal.com ?!?!? Having such a pretty girl to model for the clothes, it is no wonder such a pleasure to shop online these days. Hahaha. To add on, ferynn has been very nice to give my readers 20% off Collection 1 to 3, and 10% off Collection 4 - 5 !!! How cool is that la! All you need to do is to quote that you're a reader of LILSER and voila! hohoho. As simple as that.

Shop Now Shop Now !

HerLittleAlley
HerLittleAlley
HerLittleAlley


=D