Hello!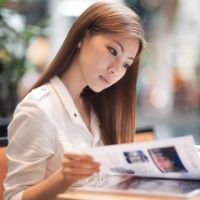 Hihi! I am Serene Heng:) I was born on 22 December 1988, a huge baby who weighed over 9 pounds. I grew up in a humble house, raised by my adorable parents. I have two elder sisters, 4 nieces, 1 nephew, and 1 rabbit. Hahaha はじめまして。 どうぞよろしくお願いします!



Send me your love letters!




2015 Resolutions

1) Learn how to swim
2) Learn to speak the Japanese language
3) Go for dance classes
4) Take part in Oschool Dance Recital
5) Help my P6 students do well for PSLE
6) Decent savings in my bank
7) Run 100km by 2013



Nuffnang




Movies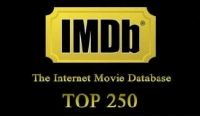 Archives
Weekend

`°•.¸¸.•°` Sunday, July 5, 2009

`°•.¸¸.•°`

Note: Long entry with no pictures. See them at my Facebook.

SUCH AN EXCITING WEEK!

Beeen working and playing really hard over this weekend.

Friday morning, I was supposed to report at Chai Chee Lane at 7am for Canon Camera Training Video filming. As always, I misjudged the timing I would take to reach the destination. I took a bus, wanting to save cost. But at 10 minutues to 7am, I found myself nowhere near. So, I alighted from the bus at some ulu place and decided to hop on a cab instead. Time flew by but I could hardly see any cabs' roof with green light box. I flapped my left arm like a mad woman but no cab slowed down. I started to panic, hating the feeling to be late. So I called a cab. But the thing is, I don't know where I was. Hohoho. Well done. I walked further down the road to catch the sight of any roadsigns before phoning for a cab. When I finally reached Chai Chee Lane, it was 7.15am and I had to pay for the on call and 35% surcharge. If I had taken a cab from my house in the first, I wouldn't have been late nor paid so much more. Moral of the story: TAKE CAB LAH.

When we are done with the filming, I walked out of the building and retraced my way out. It's felt so nice to see those familiar building again when I used to learn dancing at Chai Chee Lane. The primary and technical schools, the temple, the old folks' home, the shophouses and all. Those were the days where I danced 9 days a week. I am happy these are part of my childhood memories.

The night before I was so excited about the shooting, I couldn't sleep. I woke up at every hour interval and had problem falling back to sleep again. So, when the filming ended, my body felt like crap. I was too tired and hungry to eat lunch. Nonetheless, I pushed myself to go back to my junior college in the afternoon with my 2s20 peeps because I missed SRJC.

When my class people and I went back to SR, the feeling was great. We visited our beloved tutor and had a short chit-chat session with him before he left for consultation with a student. Then, the rest of us explored the campus like some tourists without failing to attract attention from our juniors. We took so many picture(130) and laughed until my stomach cramped. I was glad that I went back, cause I would have missed out so much fun.

***

Saturday morning, I travelled down to Japanese Garden and assisted a morning photoshoot. Afternoon, I went to No.1 Costume shop to rent wigs for my event tomorrow. At night, Lynn and I attended HuiLin birthday party and we met quite a few NUS and SRJC peeps there. It's another day packed with actions and travelling.

***

Sunday, the best of the weekend. For the 3rd time, I was the model for Goodyear Racing at Formula Drift 2009. I have so much to say that I don't know where to begin from. I got Michelle, YanRong, Regina and Lynn to work with me for the event. All the babes that I love working with. The crew treated us so fabulously well, our exhaustion from standing under the sun, hurting feet and itchy hair because of the wigs didn't last long. At least that what I felt. The event was really grand with many modified cars and spectators. Some cars banged and were ruined. The angry engine roars really perks me up.

I was really happy to se the same racers, Ivan, Arif and Jane, again at the event. It was even better when Arif won the 1st runner place. Goodyear Racing came in 2nd and 3rd, while Bridgton came in first. We also met crazy photographer who chased to take pictures of us and with us. Sadly, his 'enthusiaism' was only recipocated by our hostility. We took many pictures with the crowd and were almost blinded by flashed. We had one-liner sentence filmed on Video and would most likely appear on ESPN. We got splashed by champagne by the racer after the prize presentation and attended the press conference.

I was awed and impressed by how people could speak freely and in perfect sentences, without having to pause to think or eat up their own words. A skill which I could never master. During the press conference, Marcus, the organizer of the event talked about how grateful he was towards his crew who helped to make this event happened. How passion has gotten them to volunteer to work out this event out of passion for drifting, even though each of them holds a regular full time job. The atmosphere was really tensed and emotional but I could felt how each and every word of gratitude he expressed came from the bottom of his heart. It was real.

Come dusk and everyone packed up to leave. It is just a one day event but I barely want this to end. Rain started to pour and cold wind blew. We got transported back to our meeting point at Grand Mercure Roxy Hotel by coach. The sky was dark and windows were wet. Looking the trees and grass of the window, I felt like I was in another country enjoying my holiday. The coach was quiet and filled with a whole bus of tired and sleeping people. But I am sure, they are smiling in their sleep.

I confessed that I was upset initially about the last minute changes from gladiator heels to boots, and the rental of wigs. But right now, seeing all these that the people went through, I realised such details shouldn't have been a source of worry for them. They have so much more important things to take note of, and the least I could help was to make sure my girls and I coordinate to meet their needs. I am sorry that I was angry.

The event was the best I ever had. Hands down.

***

Words can be tweaked and promises can be broken. I am sad that truth are always being told half way. But I am happy that I have friends who believed in me. I never believed that YOU are also the same as them but I was wrong. The reality is corrupted because of people like YOU YOU and YOU. The hypocrisy, the faked masks you put on in front of me, the supremecy picture you paint of yourself make me sick. If this is how everything is going to work out, I would rather choose the other way out.

Stickyness kills.