Hello!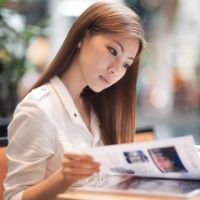 Hihi! I am Serene Heng:) I was born on 22 December 1988, a huge baby who weighed over 9 pounds. I grew up in a humble house, raised by my adorable parents. I have two elder sisters, 4 nieces, 1 nephew, and 1 rabbit. Hahaha はじめまして。 どうぞよろしくお願いします!



Send me your love letters!




2015 Resolutions

1) Learn how to swim
2) Learn to speak the Japanese language
3) Go for dance classes
4) Take part in Oschool Dance Recital
5) Help my P6 students do well for PSLE
6) Decent savings in my bank
7) Run 100km by 2013



Nuffnang




Movies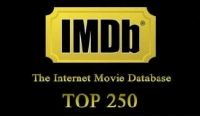 Archives
sick

`°•.¸¸.•°` Saturday, July 25, 2009

`°•.¸¸.•°`

With a body temperature of 38.8 degree celsius, it really wasn't a fabulous idea to go home myself because my legs seemed to be made of grass jelly and they just couldn't support my fat body. So I did a little silent cheer inside my head when M decided to fetch me home. Brownie showed her concerns too by furiously licking my arms and legs.

When I reached home, I was greeted by two pairs of worried eyes. My parents wanted to bring me to a doctor, but it would be pointless because I just swallowed two panadols so the presciptions by the doctor couldn't be taken. I told them my case and with a little more persuasion, they finally allowed me to head back to my room and sleep.

I shut the windows, leaving a mere 2cm gap for ventilation. With door closed, I changed into a thick tee-shirt and slided into my bed with blanket covering up till my neck. Everything was done in a slow motion as I couldn't afford any big drama moves now. It's going to send earthquake to my head. Before I realised, it was nearly 9pm.

I thought I could just slipped into a dream. My aim for the night was to perspire as much as I could and bathe tommorow morning. But apparently, it didn't go as plan. I couldn't sleep. My body was aching and I wasn't perspiring, albeit the windows and all. My right nostril was blocked, so I laid more to my left for me to breathe better. I changed numerous positions, all the time not sweating. Until what seemed to me like 45mins, that I eventually lost my consciousness.

Before I went into deeper sleep, I was awoken by the opening of my heavy door. From the sound of walking, I knew it was dad. He wrapped his hands around my arm to check on my temperature and concluded that I was still running a fever. Mom wasn't quite asleep yet so she came into my room to check as well. She insisted that I should see a doctor now. What happened to the point that I made earlier on? It was hard to fall asleep and I hadn't perspire a single bit. Losing my patience, I raised my voice and told her that we are going to see the doctor tommorow. Door closed.

I woke up again at near 1am, this time round I was drown in a sea of sweat. My shirt reeks of sweat smell and so were my blanket. I was smart enough not to let baby rabbit come near the picture. Coincidentally, dad came into my room again. Telepathy. My fever had subsided and I really felt like bathing. He went to tell mom about the bathing and she advised me otherwise. She helped me pick out a new tee-shirt from the closet for me to change into and went to get a wet hand towel for me to clean myself. Before I could continue to clean my back, she took the towel from me, put it through running waters and came back with a clean towel. She helped me scrubbed my back and the back of my neck before coaxing me to go back to sleep again.

This morning, I woke up at 7am, windows 10cm apart. My head wasn't spinning like it did last night. I realised how awful and irrespectful I was to my parents but they continued to take care of me like a baby. I love you dad. I love you mom. I'm sorry for raising my voice. And I thank God for blessing me with such lovable and wonderful parents and family.

P.S Tagboard is up again. So if you have anything you wanna vomit at, do it. I deleted all the message because it's a sore to see people arguing on my pretty blog.