Hello!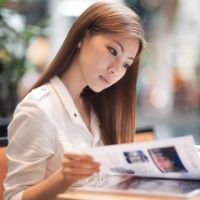 Hihi! I am Serene Heng:) I was born on 22 December 1988, a huge baby who weighed over 9 pounds. I grew up in a humble house, raised by my adorable parents. I have two elder sisters, 4 nieces, 1 nephew, and 1 rabbit. Hahaha はじめまして。 どうぞよろしくお願いします!



Send me your love letters!




2015 Resolutions

1) Learn how to swim
2) Learn to speak the Japanese language
3) Go for dance classes
4) Take part in Oschool Dance Recital
5) Help my P6 students do well for PSLE
6) Decent savings in my bank
7) Run 100km by 2013



Nuffnang




Movies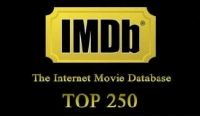 Archives
emo

`°•.¸¸.•°` Saturday, July 11, 2009

`°•.¸¸.•°`

my room is in a mess now. clothes all over the place. some lying on my tool and hanging helplessly on the metal handle of the closet. papers unorganized. bears on my bed and floor. water bottles on my table and tv console. i have two ice mountain standing side by side each other, like they are on a date or something. i have two more unrecognised brands 30cm away from them, spying.

i have two bags on the table, both almost filled to the brim. Two paper bags on the floor with photoshoot dresses. i have an unconscious insect repellent can on the floor, lying the the mist of tangled wires made up of my laptop adaptor, USB cables, mouse, HP charger cables, printer cables and some other wires which i can't locate their origins.

my bank account is, unfortunately, also in a mess. i cashed out a K, transferred people money, waiting for money to come back in, people owning me money, i have cash in my piggy bank, dad borrowed a bit, returned a bit. receipts to be claimed. paycheck to be issued. oh man. i haven't really done my accounts yet.

my accessories are spread all around. i really hope they don't get tangled up. where's my shade's casing?

mom came home with the big elle bag that i lent to my sis. i managed to roll it up like a sushi and squashed it into the 'bag section' drawer with minimal effort. a rare surprise for me.

i have yet to finish my july issue of Style and the august issue is nearly out or ALREADY out. the same goes for my novel. half done? i don't even know where's it now.

oh man. i need to be organized.

the only time where i could get down to work things out in my room and pack my closet is when i am pissed or emo. shit, i got reminded how messy my clothes are stacked inside the closet. sigh..

maybe i should stop watching gossip girl for a while and get things done instead. yes, i smell a plan.

another great shock: im joining a 10k marathon. hello? serene heng joining marathon? i hate running to the core. i hate how it feels like when i can't breathe in all the air i need. felt as though i wanna pry open my nostrils bigger to let in more air. i hate it when stitch visits me just 10 minutes into my run. oh man. how?

run baby run!