Hello!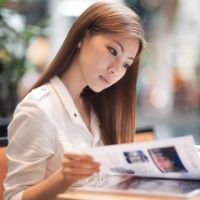 Hihi! I am Serene Heng:) I was born on 22 December 1988, a huge baby who weighed over 9 pounds. I grew up in a humble house, raised by my adorable parents. I have two elder sisters, 4 nieces, 1 nephew, and 1 rabbit. Hahaha はじめまして。 どうぞよろしくお願いします!



Send me your love letters!




2015 Resolutions

1) Learn how to swim
2) Learn to speak the Japanese language
3) Go for dance classes
4) Take part in Oschool Dance Recital
5) Help my P6 students do well for PSLE
6) Decent savings in my bank
7) Run 100km by 2013



Nuffnang




Movies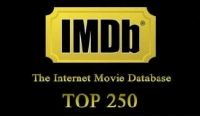 Archives
random
`°•.¸¸.•°` Sunday, June 14, 2009
`°•.¸¸.•°`
You are who you are. The people you hang out with, the way you behave, the words that come out of your mouth shape who you are and what you have become of today. When something bad happens, people put the blame on you, although it might have nothing to do with you and you are totally innocent. But because of WHO you are, you became the prime suspect suddenly.
It's a vicious cycle. You dropped out of school, worked your ass off from morning to night, 7 days a week. You don't have people whom you can call them as Friends. You hardly go out so you only get to see your kind of people in the same industry. Maybe one day, you fell in love with one of them and decided to get married. When the baby is born, she will, unfortunately, follow the path you took 30 years back.
It's sad. How the second class citizens will always be trapped inside their own world while the rich will continue to make big fat bucks and become more wealth off. I don't want to be a second class citizen. I don't and wouldn't allow my child to become one either.
A random thought after a conversation between a floor-mopping daddy and a novel reading fat daughter in the living room.
***
Me: Mummy! I want barley water! (refers to pic below)
Mummy: Sure sure! But bear with it a little. Our freezer didn't have enough ice to serve chill.
Me: HAHAHA!

The "Barley Water" for my plants.


I love my parents.
I need a new blogskin.