Hello!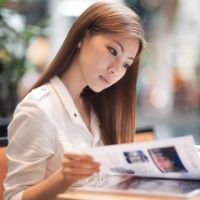 Hihi! I am Serene Heng:) I was born on 22 December 1988, a huge baby who weighed over 9 pounds. I grew up in a humble house, raised by my adorable parents. I have two elder sisters, 4 nieces, 1 nephew, and 1 rabbit. Hahaha はじめまして。 どうぞよろしくお願いします!



Send me your love letters!




2015 Resolutions

1) Learn how to swim
2) Learn to speak the Japanese language
3) Go for dance classes
4) Take part in Oschool Dance Recital
5) Help my P6 students do well for PSLE
6) Decent savings in my bank
7) Run 100km by 2013



Nuffnang




Movies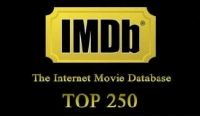 Archives
Products!

`°•.¸¸.•°` Friday, June 19, 2009

`°•.¸¸.•°`

Part two of my reviews=)



Toner: Clean & Clear. It used to have a very high percentage of alcohol that I need to close my eyes and stop breathing when I apply it. Now, the new ones are much better and smells really nice too! Comes with blemish-prevention formula too. But doesn't really work on me though. Hahaha. Affordable and available at major departmental stores.
Ratings: 3/5


Eyes: Faceshop. I am a huge fan of Faceshop. Many of my skincare/makeup products are from them. This particular eye sebum is uber uber uber good. I did a comparison to Bodyshop vitamin E pink tube eye cream and bodyshop pales in comparison. I applied a small amt from e Bodyshop's eye cream tester and let baby teo have a smell of it. Within 1 sec he cringed and pushed my hand away. BAD. Faceshop eye sebum, no doubt is much more expensive than Bodyshop, proves results and smells uber nice too. With enough rest and water, that 1 particular fine line under my eye did become less visible.
Ratings: 5/5

Skin whitening: POND'S is damn good too. Has always my family's favourite for years. Cream is thicker than lotion and I suppose will be more effective as well. Has a very nice smell too! =)
<$10 Ratings: 4/5
The other skin whitening product I use is this! NIVEA. All girls should have this in their house. It is cheap and good. For this particular product, it comes with UVA/UVB filters, which acts as a sunscreen while whitens your skin at the same time. Results wise, Im not too confident about it coz I dont use it on a regular basis. Don't like the stickyness I feel at the end of the day.
Ratings: 3/5
Pimple cream! who else but OXY 10. A trivia to share. You can never find >OXY 10 like OXY 11 or OXY 20 products in the market. The digit 10 means that the product contains 10% of Benzoyl Peroxide, an kind of antibacterial agent, and this is the maximum percentage that is allowed in a cosmetic product according to the ASEAN Cosmetic Directive(phew PR2202). Oxy10 doesn't mean it's more effective than OXY5 though. But careful not to apply too much coz it will cause dryness and redness to the skin. I see it as my last resort.
Rating: 4/5
Neutrogena Bodymist Sunblock. I am so glad I found it. I bought Nivea Sunspray, used it once, and chucked it at a side. TOTALLY CAN'T STAND THE STICKINESS! Neutrogena bodymist in comparable is much much less sticky and smells great! A bottle cost you around $25 though. But I think it is necessary. SPF 45.