Hello!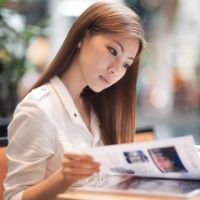 Hihi! I am Serene Heng:) I was born on 22 December 1988, a huge baby who weighed over 9 pounds. I grew up in a humble house, raised by my adorable parents. I have two elder sisters, 4 nieces, 1 nephew, and 1 rabbit. Hahaha はじめまして。 どうぞよろしくお願いします!



Send me your love letters!




2015 Resolutions

1) Learn how to swim
2) Learn to speak the Japanese language
3) Go for dance classes
4) Take part in Oschool Dance Recital
5) Help my P6 students do well for PSLE
6) Decent savings in my bank
7) Run 100km by 2013



Nuffnang




Movies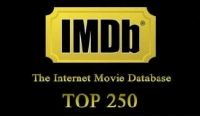 Archives
Overdue
`°•.¸¸.•°` Tuesday, June 9, 2009
`°•.¸¸.•°`
OVERDUE: On 6th June 2009 Saturday(666), 36 photographers, 6 models and 6 assistants went to sentosa for a bikini shoot session. Hohoho. Notice the number of 6 here.

It's a super large photoshoot session and my very first time doing my job as an assistant. Hence, I pulled together 5 other assistants to help me with my work.


the babes: yanrong, regina, jessleen, huilin, lynn
A big big thank you to you girls who did a fabulous job that day. The shoot went really smooth and I had a great time laughing and enjoying myself while working=)
PUGS. I saw 7 or 8 of them. A Pug gathering day!
SOME of the photographers. SOME.


My babes and me!

I assigned an assistant to a model such that the model gets full attention from us.



model amanda and assistant regina

model michelle and assistant jessleen
model tingyi and assistant yanrong
model krislynna dn assistant me!
assistant lynn and model mable
model bevlyn and assistant huilin
girls!
they kope my camera and played with it.
Another assistant job on 20th. weeeee!~
***

Baby Teo asked if I have any soft toys that I don't want anymore and could give it to Miss Brownie instead. I found a few and Brownie love them to bits. Unfortunately, her love went beyond the line when she disfigured Winnie.

Winnie the Pinocchio
Baby Teo's tiny pair of socks lying side by side on the floor. I just find them really cute in a unexplainable way. Hahaha.
I dropped my w590i(CRY**) and the LCD screen cracked. So, I am using nokia 6610 for the time being. The keypad is freaking hard I wonder if it's made of rocks.