Hello!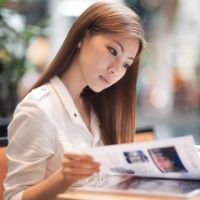 Hihi! I am Serene Heng:) I was born on 22 December 1988, a huge baby who weighed over 9 pounds. I grew up in a humble house, raised by my adorable parents. I have two elder sisters, 4 nieces, 1 nephew, and 1 rabbit. Hahaha はじめまして。 どうぞよろしくお願いします!



Send me your love letters!




2015 Resolutions

1) Learn how to swim
2) Learn to speak the Japanese language
3) Go for dance classes
4) Take part in Oschool Dance Recital
5) Help my P6 students do well for PSLE
6) Decent savings in my bank
7) Run 100km by 2013



Nuffnang




Movies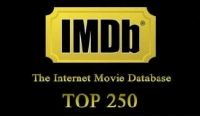 Archives
Long

`°•.¸¸.•°` Sunday, May 31, 2009

`°•.¸¸.•°`

Many people have asked me how did I managed to secure my photoshoots. My answer is: Because I have my own portfolio.

A set of good portfolio with quality pictures( self-shot taken by a compact camera is not counted) is essential because that is where photographers will decide whether or not to work with you.

So, if you would like to give a shot and try out how it feels like to have your pictures taken, Candleghost is offering you his service.

Plus, he is a group shoot organizer himself hence would be able to organize shoots for you in the future. Like how he always did for me.

Don't be afraid that your physique. I am short, so? It doesn't matter at all. Have confidence in yourself.




Price: $88

For: A disc of edited pictures for your portfolio

Duration: 1.5hours

Venue: Outdoor. To be discussed. You may suggest the venue too

Attire/theme: Your own pick.



I'll be there with you through out the entire shooting so you do not have to worry about being along with the photographer only. Also, you may have noticed that some models(not me) did other themes shoots apart from casual/fashion, like bikini shoot etc. If you would like to try it out, let me know too. I do not encourage such themes, but I do not condemn it as well. You can also suggest your own themes.

Send in your emails to littleserene@live.com in the format of:
1) Name:
2) Age:
3) Contact No:
4) Available dates and time:
5) Theme: casual/bikni/your own themes etc
6) Two recent pictures of yourself:

***

Here's some of his works which I like:




myself
Reeie
Michelle
Mable
End

***


Serene is exhausted. Today's the start of the second month of my 3 and a half months long holiday but I am exhausted, already. Much more than how I felt when I had to wake up 5am in the morning just to catch the 6.30am Bus 74 so that I wont have to miss the 8am lecture. Why?

***

I was totally fickle-minded today. I closed bathroom door, hang my clothes nicely on the horizontal pole and suddenly made up my mind that I am not up for a hair wash tonight. So I opened the folded doors, stepped out of the bathroom and bun my hair with the plastic hair clip. I turned on the heater outside before heading back into the bathroom. 5 seconds later, that's it. I had enough of heat for the day and switched to cold water instead. When I am done bathing my body, I realised the bottom part of my hair where it meets my neck and some stupid strands of dangling hair were already wet. And yes, I took of the hair clip and washed my hair. I hoped I have a cool head now. Literally.

***

Right, I thought I was done for it. I missed a thousands of lectures and tutorials(unintentionally) this semesters, had last minute revisions and did not finished studying everything that I wanted to, but miraculously, yes MIRACULOUSLY( I have to put this in caps to show my point), my grades improved, albeit slightly, by a tiny weeny bit. Still, I improved. Must be the prayers that my facebook friends did for me. Thank you all.

***

No more Grey's Anatomy for me now. I finished season 5 in like what, less than 3 days? The last episode ended abruptly, although what eventually happened for everyone was mentioned, not elaborately. Like Derek and Meredith getting married(finally), Cristina saying yes to Owen, Izzie and Alex got married but Izzie died in the end, George died too, unexpectedly, Bailey staying in General Surgery and becoming single mother, Callie and Arizona became an item etc. Sighs.. It's like a overview, a summary of what the director wants the audience to know after watching the episode. Like he is providing us information for the sake of doing so. I don't know if I make sense here, but I so hope that more would have be given instead. Whatever.
I love watching GA. They always have these really awesome quotes and sentence at the very end of each episode. I am going to miss it so much.

Gossip Girls next, I suppose.
***