Hello!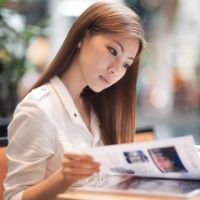 Hihi! I am Serene Heng:) I was born on 22 December 1988, a huge baby who weighed over 9 pounds. I grew up in a humble house, raised by my adorable parents. I have two elder sisters, 4 nieces, 1 nephew, and 1 rabbit. Hahaha はじめまして。 どうぞよろしくお願いします!



Send me your love letters!




2015 Resolutions

1) Learn how to swim
2) Learn to speak the Japanese language
3) Go for dance classes
4) Take part in Oschool Dance Recital
5) Help my P6 students do well for PSLE
6) Decent savings in my bank
7) Run 100km by 2013



Nuffnang




Movies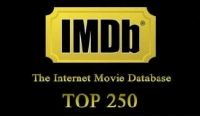 Archives
BabyRabbitution!

`°•.¸¸.•°` Thursday, June 18, 2009

`°•.¸¸.•°`

BabyRabbitalution!

15 years ago, on 22 December 1993, Godmother Heng presented a zoo of animal soft toys as birthday gift to little serene. And she was overjoyed! Green snake, purple hippotamus, stripey zebra, orange giraffe etc...Unfortunately, through years of 'deforestation' aka giveyourtoystoyourcousinscampaign, only Baby Rabbit survived the war against humans.

Baby Rabbit say, "Hi!"
The Fat, Pink and Clean.

One day, little serene decided to play 'Hair-dresser' game and demostrate her skillful hair cutting techniques on Baby Rabbit. Alas! Baby Rabbit had a new hair cut and became so much more adorable! Weeee!

I confide in her and share with her my deepest secrets because she owns my ultimate trust. I know she will never let a word out to anyone else. (I'll freak out if she does.) When I bury my head onto her laps and cry my heart out, she will gently wipe away my tears.

She will always be my true est est est friend and stay around me, for I know she will never leave me.

Baby Rabbit says, "Hi!" again, 15 years later...
Lost weight, no more whiskers and collar. HOHOHO!



I love her so so much. Sadly, as she grew older and older, her clothes started to tear apart, revealing her flesh. I took out my needle and thread and sewed her back. Every sew I took was so painful for me, my tears dropped when I poked the needle through her. =( Sorry Baby Rabbit.



She travels with me whenever I go on holiday. Like to Melbourne:
The house-keeper was so thoughtful to place my precious in the middle of the bed.

To Taiwan:
Mama Heng

Papa Heng
To Yunan and Korea as well! But I couldn't find any pictures though.
The only country which she didn't get to go with me was Thailand. Why?