Hello!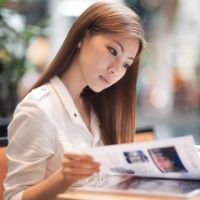 Hihi! I am Serene Heng:) I was born on 22 December 1988, a huge baby who weighed over 9 pounds. I grew up in a humble house, raised by my adorable parents. I have two elder sisters, 4 nieces, 1 nephew, and 1 rabbit. Hahaha はじめまして。 どうぞよろしくお願いします!



Send me your love letters!




2015 Resolutions

1) Learn how to swim
2) Learn to speak the Japanese language
3) Go for dance classes
4) Take part in Oschool Dance Recital
5) Help my P6 students do well for PSLE
6) Decent savings in my bank
7) Run 100km by 2013



Nuffnang




Movies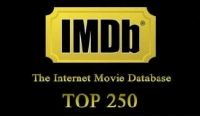 Archives
Babies

`°•.¸¸.•°` Thursday, June 11, 2009

`°•.¸¸.•°`

These few days, my parents and I have been visiting my second sister's house to see if we could be of any help to her. Looking at baby Enxi and baby Zhiheng's pretty little faces, I couldn't help but to admire and respect my second sister for she has gone through and sacrificed a lot to bring the two precious ones to Earth. I am sure my little niece and nephew will grow up, bearing the virtues of their parents in their bones.

I remembered walking into my elder sister's room one day, inhaling comforting aroma of baby's scent, a room which made you feel so pure and innocent, as if the world is so perfect with absence of evil doings. I remembered cradling baby Ada, talking to her when she couldn't sleep. I remembered how awed I was when she learnt to roll on my mother's bed for the first time. Now, she stands proud and tall on her own feet, by herself, calling my sister, "Mama".

Today, little Enxi woke up and greeted me with her sparkling eyes, a gene which she inherited from my second sister. She suckled her little fingers as her Ah ma spoke to her in baby language, also know as 'gibberish' to the adults. I remembered singing her a new version of lullaby today, stringing random tunes of her name to make a chord. I watched her slowly close her heavy eye lids and open again, as if she is refusing to sleep because she doesn't want to miss out anything from this new world.

With a body fame smaller than his twin sister, Zhiheng's level of activeness doesn't lose to his sister. Little Zhiheng looks just like his father, and I believe he carries the strength and courage of his father alike. I can almost tell that Zhiheng is going to grow up tall and handsome with a killer smile that is going to mesmerize the hearts of million women. Baby Zhiheng, let XiaoYi carry you one day okay. I'll sing your version of lullaby for you too. =)

I have so much to say about life, but I just can't seem to be able to put them out properly.

Life is so wonderful. I salute all Mothers in this world.