Hello!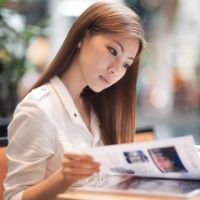 Hihi! I am Serene Heng:) I was born on 22 December 1988, a huge baby who weighed over 9 pounds. I grew up in a humble house, raised by my adorable parents. I have two elder sisters, 4 nieces, 1 nephew, and 1 rabbit. Hahaha はじめまして。 どうぞよろしくお願いします!



Send me your love letters!




2015 Resolutions

1) Learn how to swim
2) Learn to speak the Japanese language
3) Go for dance classes
4) Take part in Oschool Dance Recital
5) Help my P6 students do well for PSLE
6) Decent savings in my bank
7) Run 100km by 2013



Nuffnang




Movies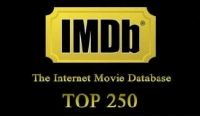 Archives
SMRT Circle Line Opening

`°•.¸¸.•°` Wednesday, May 27, 2009

`°•.¸¸.•°`

Hohoho! Thanks to reg, I managed to secure a place to work with her in the SMRT Circle Line Opening at Bishan Mrt station. Yeayea! It was a pretty easy, in fact, very easy job. Walk down the escalator, parade abit and we are done for that short 10 minutes job. It might have been even less than 10 minutes. muahhaaha.

We met up earlier for a bun lunch before going back to the House to change into our costumes. Nice! =D


Days back, the girls went down to Katong Antique House to try out our nyonya clothings. The House is like a living museum all by itself, with Nyonyas living in it and at the same time, displaying huge quantities of nyonya culture in the whole House.


The black and white pictures~
The guy in red is Mister Peter Wee and he owns the house. He has also helped with the dressing of the Little Nyonya casts.
Glass beads shoes on display.
Kueys!
We were supposed to meet at 2pm but we reached the place at 1.30pm instead. Having so much time to spare, we explore the House and took many pictures which set us laughing! Hehehe
Time shot.
Pretendin to be looking at something. Hahha
Stitchings for the glass beads shoes!
The porcelains
I asked reg whats the first two chinese words and she said," CHOR CHOR."
FAINTSSSSS!
Sulking over her ah ma-looking wear.
Pretty cheryl!
Mom of two sons, Daphne!
Gina!
Group pics with most of the girls~
me!
grace, daughter of nelson, nelson, pat and reg~
with nelson!
Yea!
Yea!
=D
muack muack
the glass beads shoes i wore
my hair accessories
reg's hair accessories. hers so much prettier than mine! PINK.
after the show! many commented that we looked alike. hahaha. like sisters. muahaha
with peggy, the pri sch teacher!
patrica, reg's cousin, who gotten us the job
grace, younger sis of pat, also reg's cousin!
=)
the tall model! val!
ginaaaaa!
our ang bao wages. hehehe
yeaaa!
=DDDD
***
Although I have earned quite a bit for this first month of holidays, my bank account digits fluctuated pretty drastically as well. Thanks to insurance which suck out money timely for every month. Thanks to my itchy right hand which does not hesitate to sign for my loots and payments.
><
Happy 12th month baby teo!
=DDD