Hello!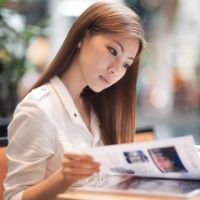 Hihi! I am Serene Heng:) I was born on 22 December 1988, a huge baby who weighed over 9 pounds. I grew up in a humble house, raised by my adorable parents. I have two elder sisters, 4 nieces, 1 nephew, and 1 rabbit. Hahaha はじめまして。 どうぞよろしくお願いします!



Send me your love letters!




2015 Resolutions

1) Learn how to swim
2) Learn to speak the Japanese language
3) Go for dance classes
4) Take part in Oschool Dance Recital
5) Help my P6 students do well for PSLE
6) Decent savings in my bank
7) Run 100km by 2013



Nuffnang




Movies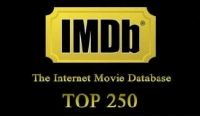 Archives
SEREVOLUTION
`°•.¸¸.•°` Thursday, May 7, 2009
`°•.¸¸.•°`
I began my SERevolution journey...
Embrace yourself peeps. Grab some popcorns if you like.
On 22 December 1988, a fat baby weighing 9.27 pounds(4.2kg. Normal baby weight ranges approximately around 2.5kg) was born at Thomas Medical Centre. Well done, Mama Heng! Papa Heng bought a basket of fruits and delivered it to the hands of his two daughters. Elder Sis Heng and Second Sis Heng then presented the basket to Doctor Yeo as a form of appreciation for the smooth delivery of Baby Heng.
***
Baby Heng- photogenic since then ( muahaha!)
1 year old
Learnt how to sit beside kentucky fried chicken
1 year old
Learnt how to grab things and throw around
( Look at my fat rings around my arms and legs)
1 year old
Learnt how to stand by myself
2 years old
Learnt how to ride a bicycle
2 years old
Sisters Heng were bored while Baby Heng decided to kiss the camera man
3 years old
Picked up singing as a hobby and aspired to be part of the Marine Team.
4 years
Talented in posing since young.
5 years old
Fell down and had a plaster on my knee. So Elder Sis cuddled Baby Heng.
5 years
Me with a injured knee
5 yearsold
Had my hair cut and celebrated Baby Heng's 5th birthday=) I was very happy.
5 years
Practising for Darlie Toothpaste advertisement.
5 years old
No such thing as Timer back then. Elder sis took this shot. Loves
5 years old
=D Daddy Heng took this. We looked so happy=D Loves.
5 years
Sisters Heng forever=)
6years
Baby Heng's favourite 4-wheels bicycle. Second sister clinging on for dear life.
( K2 of Queenstown Lutheran Church Children Centre)
7 years old
Celebrating Baby Heng's 8th birthday. Wearing my favourite tee shirt.
8 years old
Wore her Second sister's Crayon Shinchan tee without her permission.
Elder sister advised Baby Heng to have side parting.
9 years old
Teck Ghee Primary School Classmate with Sokehwa and Huijie=)
9 years old
Celebrating 10th year birthday at RC KTV downstairs.
10 years old
Going over to Malacca with classmates Joanne and PingPing.
Baby Heng was the class monitress for 5 years, except in primary 3 because she was the prefect.
10 years old
Outing with T-I-C, Mdm Ma and close friends in 52B: Joanne, SokeHwa and ChuLuan
11 years old
Baby Heng went crazy and chop of her hair to shoulder length
12 years old
Enrolled into 1E8 of Deyi Secondary School. Try spotting me.
13 years old
Chubby Baby Heng as the Class Treasurer
13 years old
Secondary 2, back from Korea Cultural Exchange Trip
Movement and Dance Club Assistant Chairperson for Lower Secondary
(Girls, I had weirdo shaped eyebrows before too!)
14 years old
May Day Rally performance with Miss FattyBestFriendWhoWasThisSkinnyBackThen
Assistant Chairperson for Upper Secondary
15 years old
Secondary 3 SYF, hugging Miss FattyBestFriendWhoWasThisSkinnyBackThen
15 years old
Secondary 4 numerous dance performances with my animals, Padman, Janice and Sichuan=)
Chairperson of M&D
Backstage Toilet
16 years old
Miss Joanna Tan as the TIC.
16 years old
We went to China
16years
China, Yunan
16 years old
In Deyi School hall=)
16 year old
Join RockClimbing Club and GAINED ONE MILLION KG.
Fattest Moment Ever
Training was on regular basis so I thought I could afford to eat more.
I used to have two bowls of rice for dinner
Crazily went to cut short my hair again which made me looked even rounder
17 years old
JC2 Sandcastle building with Chua Hui Eng. HAHA
18 years old.

Please adore and admire my multi-million dress
18 years old
Took part in a pageant organized by NUS
18 years old
Took part in a pageant organized by NTU
18 years old
Found a retail job at Pandora's Box. Photo with YeeTze
18 years old
Enrolled into NUS FASS and joined Blast! hip hop dance club=D
green: heng, yellow: alvan, blue: karen, red: elson
18 years old
Social Night with Ben, and the lovely AJC couple from NTU pageant=)
18 years old
Hair grew uber fast and I changed parting for half a day
19 years old.
Performed for WuZone Recital, choreographed by SHEILA CHONG,
who was the chairperson of M&D back then with Elder sis Heng as the assistant chairperson.
Small small world.=)
19 years old
Blast's Shut Up & Dance concert
My item was choreographed by Candy and Caleb=)
Georgina kiapped my hair for me. Hehe
19 years old
Lost weight. (HOHOHO!)
and kiapped my hair myself
20 years old.
This was 20 years old me

I don't know.
=D