Hello!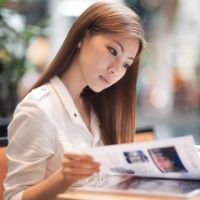 Hihi! I am Serene Heng:) I was born on 22 December 1988, a huge baby who weighed over 9 pounds. I grew up in a humble house, raised by my adorable parents. I have two elder sisters, 4 nieces, 1 nephew, and 1 rabbit. Hahaha はじめまして。 どうぞよろしくお願いします!



Send me your love letters!




2015 Resolutions

1) Learn how to swim
2) Learn to speak the Japanese language
3) Go for dance classes
4) Take part in Oschool Dance Recital
5) Help my P6 students do well for PSLE
6) Decent savings in my bank
7) Run 100km by 2013



Nuffnang




Movies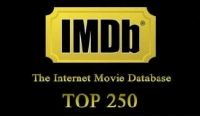 Archives
Hair

`°•.¸¸.•°` Thursday, May 21, 2009

`°•.¸¸.•°`

In the car...

baby: Evo or WRX?
me: I prefer Evo. Fiercer than WRX.
baby: Evo got scold you before ah? (fiercer)
me: (-.-)

***



At fareast...


me: Baby! I wanna go find Gohke( pronouced as Goh Key coz her name is Goh Keying)
baby: hmmm, then what about silver key?
me: (-.-)


***

This entry is purely the blog owner's personal take on the products and have no intentions on defaming any company or it's brands. Neither am I sponsored by any of the company/brands mentioned below. Read this with a light heart.

***

As promised, a revelation on the products I am using! For today, I shall start with haircare products. =)

As much as I believe that price equals quality, but sometimes you do not have to spend a large sum of money to get the same result. For me, I have tried many different brands of shampoos, like Organics, Head and Shoulders, VS Saloon, Herbal Essence, Pantene etc. And most of the time I found myself converting back to Pantene because it give me really nice, smooth, sweet smelling hair after a wash. But I was happy that I found Silkpro.


I started using Silkpro since last year and have never stopped using it since then. They come in many different type of shampoo for different conditions of hair. I am using the Black bottle as shown in the picture above.
It is very important important to take care of the scalps as health scalps grows healthy hair. After applying a suitable amount of shampoo to your hair, massage the scalps using the tip of your fingers in a firm and hard motion. Massage the junction where your fringe meets the forehead, the back of your ear, as well as the upper neck using your thumb. Massage enables a smoother blood circulation which helps to improve the quality of your hair. Remember: Never to use your finger nails to scratch your scalps while washing! Big big CROSS!
***Side track: BROWNIE BITE BABY'S IPHONE CHARGER UNTIL THE WIRES ARE EXPOSED. BROWNIIIIIIIIIIIIIIIIEEEEEEEEEEEEEEEEEE!***
I cannot stand shampoos which do not produce enough foam after I apply it to my hair. It is a nightmare to have my hair feeling dry and all tangled up especially for people with long hair like mine. And Silkpro never let this happen to me. Hehehe. I'll always comb my hairs using my fingers to make sure there are not tangles anywhere before washing the foam away.
I wash my hair daily and blow dry it whenever possible. It is a misconception that blow drying your hair damages your hair. In fact, leaving your hair wet hair is more damaging as wet hair are much more vulnerable to the breaking.
Extensive brushing may lead to large number of hair loss. However, do not worry much if you see a pool of hair on the floor everyday. A normal person loses 70-100 strands of hair daily. =)
I condition my hair once in a while, not daily, and only when I have the time. Hahaha. When you hair feels dry and tangled up again, I will opt for a leave on conditioner.


When I am rushing to leave the house, I'll apply Sunsilk's leave on conditioner to smoothen the texture of my hair. The good thing is, it is very affordable! Guardian/Watson sells the small bottle for less than $2 per bottle and it is so small and portable, you can bring it everywhere you go. Haha.

So now you know=D

NUS Perfumes and Cosmetics modules come in handy here. hehe..