Hello!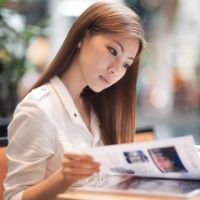 Hihi! I am Serene Heng:) I was born on 22 December 1988, a huge baby who weighed over 9 pounds. I grew up in a humble house, raised by my adorable parents. I have two elder sisters, 4 nieces, 1 nephew, and 1 rabbit. Hahaha はじめまして。 どうぞよろしくお願いします!



Send me your love letters!




2015 Resolutions

1) Learn how to swim
2) Learn to speak the Japanese language
3) Go for dance classes
4) Take part in Oschool Dance Recital
5) Help my P6 students do well for PSLE
6) Decent savings in my bank
7) Run 100km by 2013



Nuffnang




Movies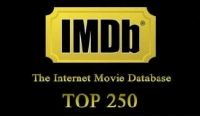 Archives
Goodbye Eugenia!
`°•.¸¸.•°` Wednesday, May 13, 2009
`°•.¸¸.•°`
After spending a semester in Singapore, it was time for Eugenia to pack her bags and head home to Germany. She was an exchange student and together with Cheryl, Olivia, Melody and FeiZhen, the 6 of us were grouped together to work on NM2219 project. Strangely, I was appointed as the leader of the group.


The card we gave her

We had so much fun while doing our project. My NM2219 group is definitely one of the best groups I ever have in NUS. Sadly, on 11th May, Eugenia has to go back to where she is from.

The flower for everyone

I was in charge to giving Eugenia a little surprise by buying her a bouquet of flowers to send her off. Little did the rest of the group know that I bought roses for everyone too=) Apart from that, I also bought everyone similar HP strap to mark the beautiful friendships and memories we shared.
Eugenia, Cheryl, Melody, Olivia, FeiZhen and me
Eugenia, Cheryl and Melody
Olivia, FeiZhen and me
The pretty Eugenia!
With Dan, the dj
Once when we meet up to finish up our project, Eugenia brought chocolates from Germany to share with us. Today, she treated us Merci=)
Those who came to send her off
Skytrain to terminal 1
I felt like a tourist
tall tall talll!
Eugenia! We will miss you!


***


Together with baby's mum, I followed baby to his aunt Lucy's office at night to do some paper sorting work. Initially I was having second thoughts about going because I don't know how long it will take to finish the work. Nonetheless I went instead. All because I want to keep baby accompanied. I am glad I went in the end.


We had so much fun! PLAYING. Hahaha. First we need to remove the whole stack of papers from the old pink files and transfer them to the new orange files. We need to punch holes on the orange files as well as to cut it into two. Then, the title has to be written on the front cover of the new orange files.
Baby delegated our workload and after a while, we began to specialise in our own areas! He could remove the papers and file them again really quickly! I wrote the cover page and stacked the files nicely. Once in a while, we would compete against each other to see who can finish the entire process faster. Obviously, he won. Hahaha. I had so much difficulties stringing the papers through the holes while trying hard not to let my laughter affect my efficiency. I just couldn't stop laughing!