Hello!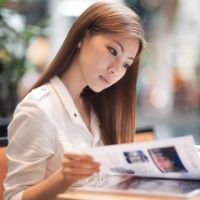 Hihi! I am Serene Heng:) I was born on 22 December 1988, a huge baby who weighed over 9 pounds. I grew up in a humble house, raised by my adorable parents. I have two elder sisters, 4 nieces, 1 nephew, and 1 rabbit. Hahaha はじめまして。 どうぞよろしくお願いします!



Send me your love letters!




2015 Resolutions

1) Learn how to swim
2) Learn to speak the Japanese language
3) Go for dance classes
4) Take part in Oschool Dance Recital
5) Help my P6 students do well for PSLE
6) Decent savings in my bank
7) Run 100km by 2013



Nuffnang




Movies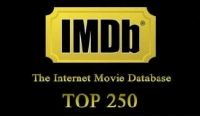 Archives
Brownie had a little cut

`°•.¸¸.•°` Thursday, May 14, 2009

`°•.¸¸.•°`

"Brownie had a little cut, little cut, little cut.
Brownie had a little cut, her fur is short and smooth."

Okay... a lousy attempt to change the lyrics of Mary had a little lamb(-.-), but my point is: brownie had a hair cut! Weeee!

She transformed from this:


To
.
.
.
.
.
.
.
.
.
.
.
.
.
.
.
.
.
.
.
.
.
.
.
THIS!

SO CUTE x 10000000 !!!!

Brownie was placed inside the cage where passer-by can see her directly from the display glass outside. When I was waiting outside the grooming centre for baby to park his car, I saw this little puppy that was so cute and I made a mental note to tell baby when he reached. After searching the whole room, we couldn't find Brownie in any of the cages. Where did Brownie go?!?!

Just as we were about to ask the groomer, she retrieved the cutie brown puppy from the cage and hand her into baby's hand. SHOCKED. Is she Brownie? MUAHAHHAHA. Baby couldn't recognize it is her until he located the 'pimple' on her back. Hehehehe!

Brownie wants to drive!


BABY DON'T STRANGLE BROWNIE! hahahaha! look at brownie's half closed eyes and tongue sticking out. No lah, baby didn't hold her hard. It's just the motion which make it looked as if Brownie is being strangled. Hahaha.
Hello BABY? you are driving! BOTH HANDS SHOULD BE ON THE STEERING WHEEL! STILL HAVE THE TIME TO ''TWIST'' SOME MORE.
Home sweet home, Brownie