Hello!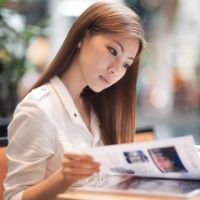 Hihi! I am Serene Heng:) I was born on 22 December 1988, a huge baby who weighed over 9 pounds. I grew up in a humble house, raised by my adorable parents. I have two elder sisters, 4 nieces, 1 nephew, and 1 rabbit. Hahaha はじめまして。 どうぞよろしくお願いします!



Send me your love letters!




2015 Resolutions

1) Learn how to swim
2) Learn to speak the Japanese language
3) Go for dance classes
4) Take part in Oschool Dance Recital
5) Help my P6 students do well for PSLE
6) Decent savings in my bank
7) Run 100km by 2013



Nuffnang




Movies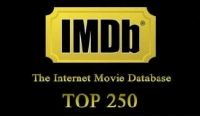 Archives
Blur
`°•.¸¸.•°` Friday, May 1, 2009
`°•.¸¸.•°`
I have always been living in a world filled with encouraging comments, beautiful words, and all those things you can find to make powerpuff girls. When good pictures are displayed and warmly welcomed by fellow critiques, positive feedback is received most of the time. And I feel really happy and motivated to continue to do my very best in meeting the same standards again during the next photo shoots. I want photographers to earn quality shots, those which they would want to keep and admire. But I guess it didn't happen all the time.

It could be the long hiatus which made me lost my momentum. It could be the jitters I felt when I met the other model whom I ranked the prettiest. It could be the stress I endured when I had 20 people in a small room observing me. It could be anything. But no matter what the reason was, I knew, I under-performed and I am very disturbed by it. =(

Criticisms fell hard and strong upon me. I don't know how to take it lightly.
I knew what went wrong and I must see improvements.

*It will pass...It will pass...*

***

This entry is filled with unitentionally BLURRED pictures. Please exit this blog asap when you feel giddy.


baby wearing the tee i bought for him. fits him nicely=)


in his car to vivo!


NICE!
MY FAVOURITE PICTURE ( points up)
Timer
We took many selfshots but it turned out very blurry. When I tried to capture us, baby complained that my arms are too short(-.-) and he had to half-squart( za ma bu) in order to fit into the frame. HAHA! but smart boy he is when he placed the camera on a DUSTBIN and turned on the timer. Here's the results. I like it alot!


Ming Tian Hui Geng Hao.