Hello!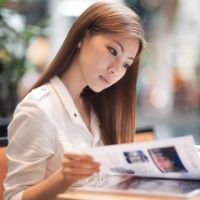 Hihi! I am Serene Heng:) I was born on 22 December 1988, a huge baby who weighed over 9 pounds. I grew up in a humble house, raised by my adorable parents. I have two elder sisters, 4 nieces, 1 nephew, and 1 rabbit. Hahaha はじめまして。 どうぞよろしくお願いします!



Send me your love letters!




2015 Resolutions

1) Learn how to swim
2) Learn to speak the Japanese language
3) Go for dance classes
4) Take part in Oschool Dance Recital
5) Help my P6 students do well for PSLE
6) Decent savings in my bank
7) Run 100km by 2013



Nuffnang




Movies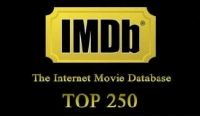 Archives
randomness

`°•.¸¸.•°` Sunday, April 5, 2009

`°•.¸¸.•°`

now i sit in one of the corners of starbucks, sipping baby's favourite iced mocha frap. my stomach hurts. I am very sure it's stomach. coz usually, the pain sprouts from the left. but today, it's on my right.

sunday, a day where families follow and carry out their usual ''family outing'' routine. vivocity is crowded. i was lucky to find an empty table upon reaching. such a luck comes with a cost though; noisy little girl babbling on non-stop on her ABCs.

the coffee blender plays its part in making one of the trademark sounds in a cafe. every now and then, i'll hear the sound of coffee beans collapsing on top of each other, the physical fighting among the mental forks, the steaming of the milk, the constant chatting in the background...

despite all the noise pollution, starbucks plays really nice music. as the loudness and complexity of the noise took off to a higher level, my inner calm, on the contrary, rose to a even higher realm. I wasn't surprised.

i remembered the days where pm lee showed his concern for the divisions under his control and sparked off a series of upgrading projects. when i have construction workers above my storey drilling holes in the wall, hammering bricks, cutting up metal pieces for hours non-stop, i fell asleep comfortably on my bed, hugging my baby rabbit.

of coz, it was unbearable initially. but once i surpassed the introduction, i seemed to be able to blend into the environment, peacefully.

now, here i sit, enduring the pain in my stomach.