Hello!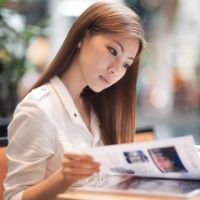 Hihi! I am Serene Heng:) I was born on 22 December 1988, a huge baby who weighed over 9 pounds. I grew up in a humble house, raised by my adorable parents. I have two elder sisters, 4 nieces, 1 nephew, and 1 rabbit. Hahaha はじめまして。 どうぞよろしくお願いします!



Send me your love letters!




2015 Resolutions

1) Learn how to swim
2) Learn to speak the Japanese language
3) Go for dance classes
4) Take part in Oschool Dance Recital
5) Help my P6 students do well for PSLE
6) Decent savings in my bank
7) Run 100km by 2013



Nuffnang




Movies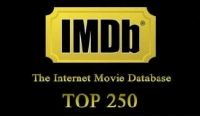 Archives
fast and furious 4

`°•.¸¸.•°` Saturday, April 4, 2009

`°•.¸¸.•°`

It was yet another long day for me!

I woke up early in the morning to prepare myself for dressability.livejournal.com blogshop shoot. Gohke's elder sis, Michelle, one of the owners of dressability, recruited me to model their clothes. Since gohke is my best friend and their mummy always give me BIG angpow every chinese new year, I agreed right away! Hehehe.






Visit dressability to see more ya!=D

***

In the afternoon, baobe flew me down to lido for a Good Year Racing Tires roadshow. They sponsored for the tires you see in the up coming movie, Fast and Furious 4. My job was pretty simple; to give out stickers and pose with the cars. Anyone can just walk up, take pictures with the cars and get their pictures developed out for free! So shiok right!




With the staffs: pearly and grace!


I was approached 3 tourists on different occasions to sign my big name on their photographs. OMG, why on earth do people want my autograph? Muahaha. but I signed it anyways=)





The two cars are so so lovely. I was so fortunate to get a chance to sit inside the grey Ford GT. Being the clumsy me, I accidentally pressed the honk for like 3 seconds when I was entering the car. MUAHAHA.





The interior was BEYOND BEAUTIFUL. The feeling was simply amazing when I sat inside. It's like you became part of the car, and the car becomes part of you. Oh, you know what I mean. Hahaha.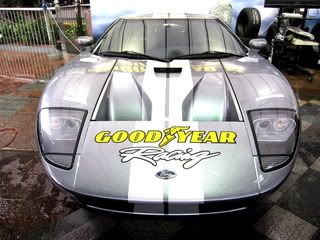 Don't look down on this Toyota Chaser mind you.






Good Year Racing was very kind to give me a pair of complimentary movie tickets to catch F&F4 next tues! Plus a cute little brown bear! I hope I have a Good Year ahead=D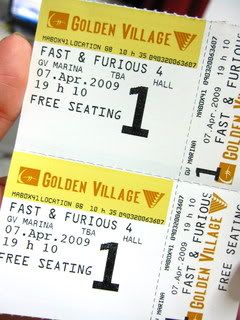 My feet are aching=(