Hello!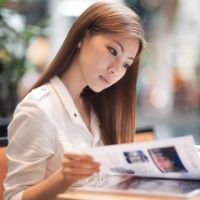 Hihi! I am Serene Heng:) I was born on 22 December 1988, a huge baby who weighed over 9 pounds. I grew up in a humble house, raised by my adorable parents. I have two elder sisters, 4 nieces, 1 nephew, and 1 rabbit. Hahaha はじめまして。 どうぞよろしくお願いします!



Send me your love letters!




2015 Resolutions

1) Learn how to swim
2) Learn to speak the Japanese language
3) Go for dance classes
4) Take part in Oschool Dance Recital
5) Help my P6 students do well for PSLE
6) Decent savings in my bank
7) Run 100km by 2013



Nuffnang




Movies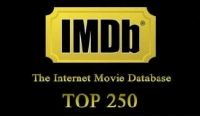 Archives
The double faces

`°•.¸¸.•°` Friday, April 24, 2009

`°•.¸¸.•°`

Have you watched the advertisement where an Indian lady recounted heart-warming incidents she shared with her deceased Chinese husband at his funeral?


Focus on the Family


When I first caught it on the mobileTV on my way to school, I fought so hard to hold back my tears. It was pretty embarassing to cry on a public transporation filled with students from your own school.

Today, when I was walking home after having breakfast with baby and his mom, I saw a group of young boys carrying a tin in their hands, approaching and inviting passer-bys to donate. They looked probably around the age of less or around the age of 12.



One of the boys walked towards me extended his tin, so I took out some loose coins from my wallet and dropped them into the tin. Then, he peeled off one of the stickers from the paper and gave it to me. The story didn't end here.
Focus on the Family

He said," Thank you for your donation. Hope you have a nice day." And then, he BOWED to me.
BOWED.
I was taken aback yet was pleasantly surprised and happy about his graciousness. When was the last time we bowed to somebody upon expressing our gratitude? I don't even remember mine. I felt slightly ashamed of myself momentarily. Education has indeed taught him well and I am sure his parents are proud of him.
Contrastingly, another group of youngsters, around 16-year old odd came walking by. I swear I could hear them splattering vulgarities across the road. As the group swam nearer, swaying their dangling arms behind them like a pendulum, their conversations almost killed me. They talked at 20,000 decibels, using profanities like punctuation.
It's funny, how I managed to see the good and the dark side of local teens within the minutes span.

P.S I am going to get a new bed for mummy heng.