Hello!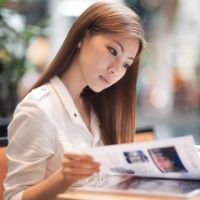 Hihi! I am Serene Heng:) I was born on 22 December 1988, a huge baby who weighed over 9 pounds. I grew up in a humble house, raised by my adorable parents. I have two elder sisters, 4 nieces, 1 nephew, and 1 rabbit. Hahaha はじめまして。 どうぞよろしくお願いします!



Send me your love letters!




2015 Resolutions

1) Learn how to swim
2) Learn to speak the Japanese language
3) Go for dance classes
4) Take part in Oschool Dance Recital
5) Help my P6 students do well for PSLE
6) Decent savings in my bank
7) Run 100km by 2013



Nuffnang




Movies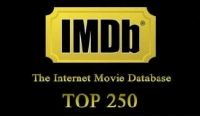 Archives
twilight
`°•.¸¸.•°` Monday, March 16, 2009
`°•.¸¸.•°`
It is raining in Forks now. Cold, wet and gloomy.
It rained in Spore today. Cold, wet and gloomy.
I am still very convinced and certain that I living in Forks.
After watching Twilight yesterday, I was determined to get my hands on Stephenie Meyer's Twilight novel no matter what. Borrow, beg, steal, buy, whatever!
So today, instead of heading straight home, I deviated and took another route instead. Like I mentioned earlier, it was pouring heavily. I braced myself as I fought my way fiercely through curtains of rain, banning myself mentally from counting the number of times goosebumps popped out of my skin. While I endured the kiss of ice-cold wind on my face, it only reminded me more of Edward's touch.
Many a times I had to resist the temptation to open up the book and read it while I walked my way home. But it's too risky. I could dirty or made a fold on the pages. No.
Finally, I reached home. My legs were covered in dirt, bag was wet and I was 13bucks poorer. I couldn't care more. As soon as finished cleaning up myself, I sprang to my bed and peeled open the plastic layer protecting my black precious book. The book is so pretty and addictive that stealing a look at the cover itself can make my stomach do a somersault.


Today, I manged to complete 110 pages, totally ignoring my school work and projects. Sorry, Twilight comes first. Hmmm, Zhong Ji San Guo, you can take a step back for the time being. Thanks.



The book is like a drug to me. Now, it's laying quietly 15cm away. Okay bye. I am going to read the book now.


P.S I am listening to Claire de Lune -Debussy now. Can you imagine the extent of my world revolving around Twilight?