Hello!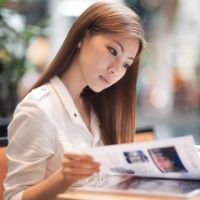 Hihi! I am Serene Heng:) I was born on 22 December 1988, a huge baby who weighed over 9 pounds. I grew up in a humble house, raised by my adorable parents. I have two elder sisters, 4 nieces, 1 nephew, and 1 rabbit. Hahaha はじめまして。 どうぞよろしくお願いします!



Send me your love letters!




2015 Resolutions

1) Learn how to swim
2) Learn to speak the Japanese language
3) Go for dance classes
4) Take part in Oschool Dance Recital
5) Help my P6 students do well for PSLE
6) Decent savings in my bank
7) Run 100km by 2013



Nuffnang




Movies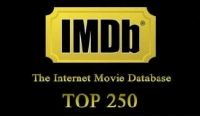 Archives
the mad woman with a butcher knife
`°•.¸¸.•°` Tuesday, March 24, 2009
`°•.¸¸.•°`
anybody wants the supre dress?? negotiable! hehehehe
i need more moolahs to finance my new loots! ahhhhh.
drop me a mail at sereneheng@live.com

thank you!

***

I had a terrible dream. I dreamt that a mad woman tried to kill me with a butcher knife.

I was in the girl's toilet cubicle and I could tell from the shadow that she was waiting outside my door with the knife on her hand. I tried a lot of times to call baobe for help. But it's either I couldn't find his name in my phone book or that I keyed in his number wrongly. No one else was in the toilet apart from the two of us. I tried to prolong the time by making clear noise in pulling the toilet roll and adjusting my attire. Just then, when I was frantically searching for baobe's name in my phonebook again, the mad woman peeped through the top opening of the low cubicle door and saw me. She started to laugh psychotically and from the looks in her eyes, I could tell that she is yearning for my blood.

AHHH!

I can't remember how, but I managed to fought and squirmed my way through. She ran after me, slicing the necks of the passer-by along the way. Somehow, I managed to escape from her.

The dream was totally crazy. I did a little search online to interpret the dream. This was what I found. They have other interpretations on flying dreams, falling dreams etc. Anyhow, I hope it's a good thing.

NM2219 exams tomorrow. OMG. Bless me everyone!

Im freaking out!