Hello!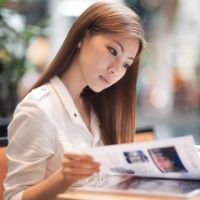 Hihi! I am Serene Heng:) I was born on 22 December 1988, a huge baby who weighed over 9 pounds. I grew up in a humble house, raised by my adorable parents. I have two elder sisters, 4 nieces, 1 nephew, and 1 rabbit. Hahaha はじめまして。 どうぞよろしくお願いします!



Send me your love letters!




2015 Resolutions

1) Learn how to swim
2) Learn to speak the Japanese language
3) Go for dance classes
4) Take part in Oschool Dance Recital
5) Help my P6 students do well for PSLE
6) Decent savings in my bank
7) Run 100km by 2013



Nuffnang




Movies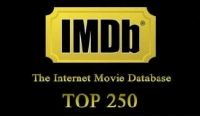 Archives
Jap Sch Girls

`°•.¸¸.•°` Monday, March 2, 2009

`°•.¸¸.•°`

I urge you all to click on the banner and give your little support.

3 years 7 month old Charmaine has been diagnosed with neuroblastoma
(cancer). She is currently in the 4th stage and fighting hard. We are greatly
saddened that such a sweet and cheerful little girl has to undergo so much pain
and suffering at such a young age.

Do take a little time to visit Charmaine's website.

We hope to use the weblog and this group as a platform for anyone who
wishes to share your stories and experience of having somebody close to you
suffering from cancer. Please share your personal experience with neuroblastoma
if possible.

We would also appreciate if you could leave comments of encouragement
for Cynthia mummy and Charmaine on the weblog. Do sign off with your name or a
pseudonym for us to remember you by. =)

While our Princess is fighting this monster in her tummy, she needs more
bullets to win this war and feisty potion to last her through.

We are currently raising funds and you may visit her weblog to learn more
on how you can play a part.

Be it feeling for Charmaine, offering words of encouragement, clicking on
ads or donating to her cancer funds, we really appreciate if you could take a
little time and effort to visit the weblog.

Thank you very much.

Regards,
Jolene



***

As I read up about the history of China during the Qin dynasty, I was treated to many brilliant pictures of artifacts and magnificent buildings. I have always been intrigued by the sight of Terracotta Army since young. The only time I met one face-to-face was when I visited the Science Centre with my elder sister as they celebrated China's 4000 years of extraordinary cultures and history. I am pretty sure the Terracotta displayed was a replica but his look-alike human features and body shape never fail to impress yet intimidate me as I inspect him up close.

Yes. Random.

***

I was a Japanese school girl with samatha for a day! I bunned up my hair using a pen. hehe.





Vandalism! haha


DOMOKUN

I like this picture the most.